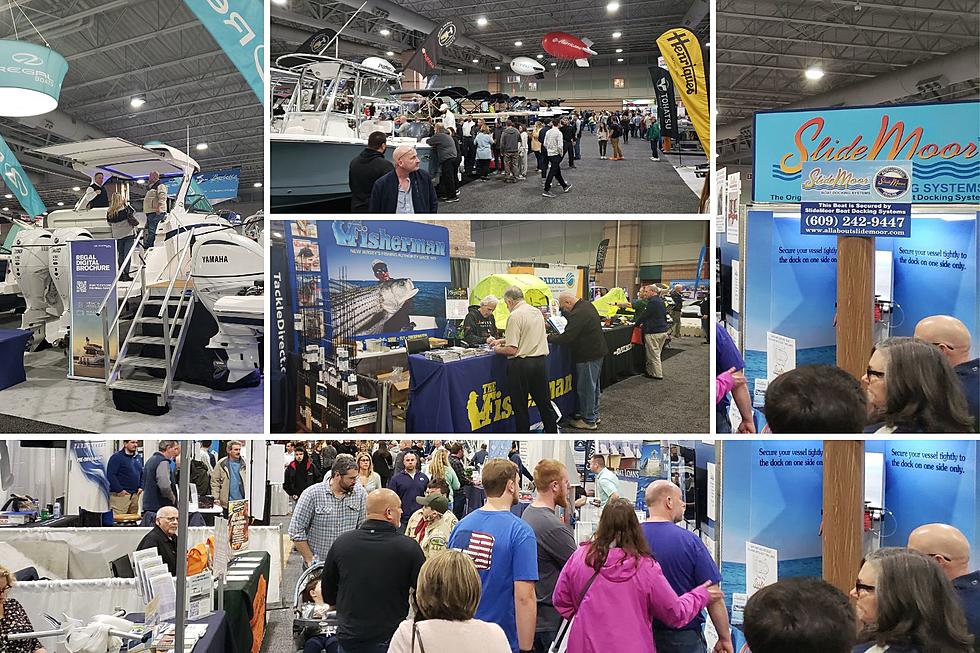 Three Days Remain to Visit the Atlantic City Boat Show
TSM Tom P.
Friday, Saturday, and Sunday are the last call to attend the Discover Boating Atlantic City Boat Show in Partnership with Progressive, running at the big 'n beautiful Atlantic City Convention Center at 1 Convention Boulevard.
The event opened Wednesday, and it was a blinding flashback to the glory days as the facility was packed with every manner of float, from luxury cruisers to pedal paddle boards, and everything, I mean everything sans a submarine, in between.
In all, an amazing 81 boat brands are on display.
Traffic was on the light side as expected on a mid-week opener, but we observed a surprising number of deals being inked as attendee numbers increased during the course of the afternoon into the evening. If that's any kind of indicator, it looks as if boating, and the boating biz, are quickly getting back on track.
To be sure, this second-year post-COVID Atlantic City Boat Show is one of the best in recent memory. Close to 350 exhibitors cover the Convention Center floors. In addition to marine services, electronics, fishing tackle, engine manufacturers and, well, too much to mention in this space, there are also fishing publications, conservation organizations, fishing clubs, and representatives from the marine division of the NJ State Police.
And...a robust how-to and where-to-go seminar program presented by The Fisherman Magazine delivered by some of the best anglers and captains on the water. The schedule can be viewed at www.acboatshow.com.
Event hours are noon-8 pm Friday. Tomorrow it's 10 am-8 pm, and Sunday 10 am-6 pm.
Adult admission is $20, with youngsters 13 and under get in free with a paying adult. Tickets can be purchased at the door or, far better yet, buy online at www.acboatshow.com to avoid the inevitable long weekend lines.
Both on-site and remote parking are available.
***
The annual Trout Stocking Forum is this Saturday, starting at 10 am, and it is once again a remote presentation. The 2023 stocking schedule, numbers, and other topics regarding the Garden State's top-notch trout fishing will be presented by the DEP's Bureau of Freshwater Fisheries personnel. There will be a Q&A/comment period session afterward. If you have any opinions regarding the trout program(s), now's the time to be heard. The forum can be accessed via computer, smartphone or tablet, and telephone.
To register, go to www.njfishandwildlife.com and click on "Events" located in the white bar. Scroll down to the Annual Trout Stocking Meeting registration notice and click to enter.