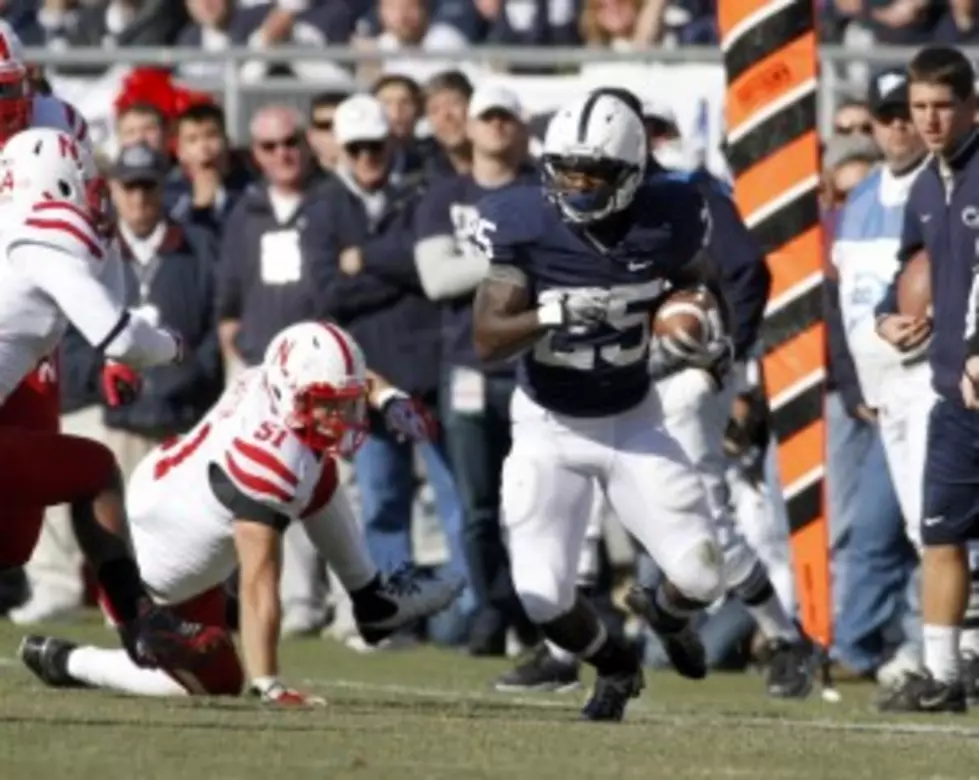 Penn State Star Considering Transfer To USC
SCRIPTUALS: Yeah. Graham Spanier's attorney went there.
SCRIPTUALS: Michigan State players react to NCAA's sanctions...with sympathy.
SCRIPTUALS: Why they might they feel worse? Silas Redd may transfer to USC.
SCRIPTUALS: Visanthe Shiancoe? No? Does nothing for you? Well what about Jeremy Shockey?
SCRIPTUALS: Fired Philadelphia Union coach Peter Nowak refuses to go away.
SCRIPTUALS: How did the French usher in a new sexual harassment law? As ironically as possible...
STATISTICALS: The Phillies rallied for four runs in the bottom of the ninth to post a 7-6 win over the Brewers, winning their first game in which they trailed after eight innings. They entered Monday 0-42 in those situations. STATISTICALS (ESPN Stats and Info):
STATISTICALS (Elias): Last night marked the third time this season that Philadelphia saved Roy Halladay from a loss after he had left the game as the pitcher of decision on the losing side. Halladay's record remained at 4-5; he hasn't fallen two games below the .500 mark at any point in any season since 2008.
VIDEO: Ty Wigginton walks it off, fans wile out.
VIDEO: PSU president Rodney Erickson looks like a guy who's happy to still have football
VIDEO: Penn State students sounding mildly rational.
STATISTICALS: Halladay allowed six runs (on eight hits over six innings), tying his second-highest earned run total ever as a Phillie. The most? May 2 against the Braves (8 ER).
PHILLIES PITCHING PROBABLES:
RHP Zach Greinke (9-3, 3.57 ERA) @ LHP Cliff Lee (1-6, 3.72 ERA)
RHP Marco Estrada (0-4, 4.10) @ RHP Vance Worley (5-6, 3.82 ERA)
1978 - Billy Martin was fired for the first of three times as the manager of the New York Yankees baseball team.
1984 - Terry Bradshaw retired from the National Football League.