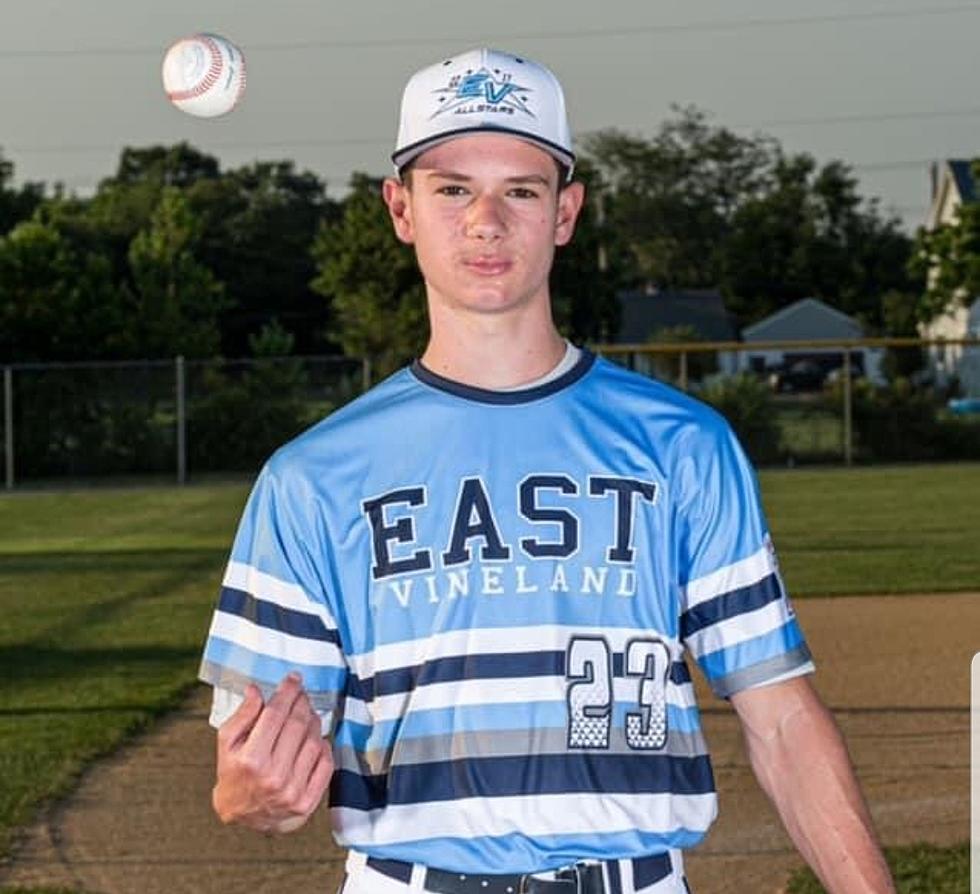 Tyler Hensley Memorial Fund Benefiting South Jersey Little Leagues
Photo: submitted
Tyler Hensley, passed away on May 17, 2021 and was beloved by the South Jersey baseball community, who is having a memorial fund in his name.
The Tyler Hensley Memorial Fund committee is comprised of his parents, former teammates, and coaches who are inspired to spearhead efforts to assist South Jersey Little Leagues so more children have the opportunity to create lifelong memories, bonds, and friendships in the same spirit as Tyler.
This inaugural event will be used to purchase a nine inning scoreboard for East Vineland Little League where Tyler was a member of the 2017 Senior League State Champions and Eastern Regional Finalists.
He and his age group are the most decorated in East Vineland Little League history earning six District, three Sectional, and ine State Championship over his eight years playing with his lifelong friends.
This past summer the East Vineland Senior League All Stars honored him by traveling with a jersey emblazoned with his name and jersey number, earning a District 3 Championship of their own.
He played high school baseball for St Joe's of Hammonton, graduating in 2018 and attended West Chester University.
He tragically passed away while on vacation with friends in Myrtle Beach while swimming in the ocean.
The event is tonight, Saturday Oct 23 from 6-11pm at North Italy Club in Vineland.
While the event is sold out, donations are being accepted for those unable to attend.
The next event will be a youth baseball tournament hosted and livestreamed by BFA Sports open to all South Jersey Little League / Travel Clubs ages 9 thru 12 over Memorial Day Weekend.
Donations can be made via venmo @twhfund. Checks should be payable to Tyler W Hensley Memorial Fund.
Most Accomplished South Jersey Male Athletes From Each High School