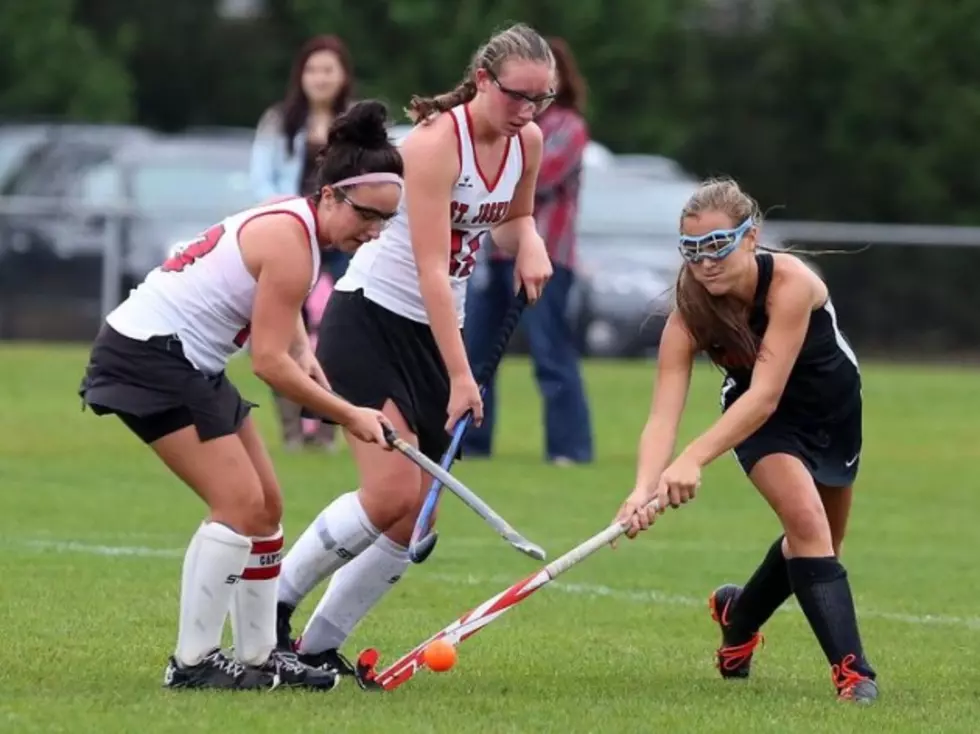 Vote for This Week's Athlete of the Week [10/30]
Middle Township's Jenna Herlihy fights through St. Joseph defenders. (Press of Atlantic City)
Middle Township's new single-season scoring leader, Jenna Herlihy took home last week's 97.3 ESPN High School Athlete of the Week honors. Congrats to Jenna, and good luck to her and the rest of Panthers as their playoff run begins this weekend.
Meanwhile, this week, we have a new set of local student-athletes who shine on their respective fields. Each are now in the running to take home this week's Athlete of the Week honors.
You can cast your vote below as many times as you'd like, and then you can hear the winner announced live on the South Jersey Sports Report with new host, Mike Frankel every Saturday morning beginning at 9:00.
---
Kendall Elliott, Football, Oakcrest - The second-year quarterback ran for 152 yards and scored the game's final two touchdowns in a much-needed win over Middle Township.
Madison Smith, Soccer, Pitman - The freshman led her team in scoring this season and then netted the game-winner in double overtime to upset rival Clayton.
Cappadonna Miller, Football, Bridgeton - The senior back tallied 110 rushing yards on 11 carries, scored four touchdowns, and made some critical defensive plays in a key victory over Millville.
Jared Irwin, Soccer, Wildwood - With 14 goals in last 5 games, the senior set Wildwood's new career scoring record, topping the mark set in 1993 by his coach, Steve DeHorsey.
Tyler Welch, Football, Absegami - He threw for 138 yards and scored the winning touchdown in a game that kept the Braves alive in the playoff picture.