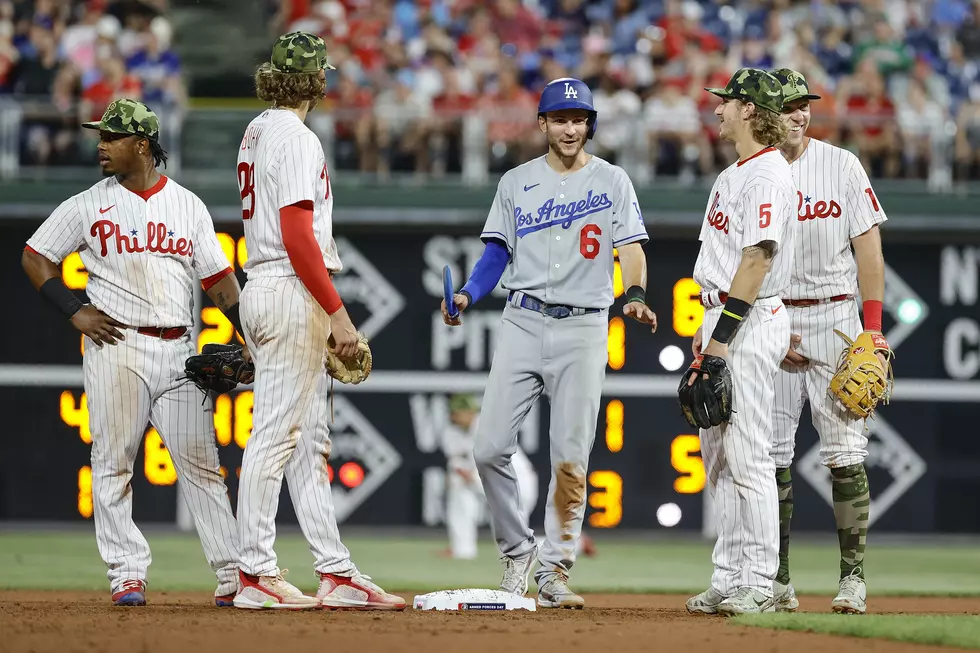 What Trea Turner Brings to the Philadelphia Phillies
Getty Images
Scratch impact hitter off the offseason checklist for Dave Dombrowski, as Monday afternoon the Phillies announced the signing of shortstop Trea Turner, inking the two-time All-Star to an 11-year $300 million deal with a full no-trade clause.
But let's dive a bit deeper into the career of Turner, to get a closer look at exactly what the Phillies are getting.
The former Washington Nationals and L.A. Dodgers star made his MLB debut in 2015 at the age of 22, playing in 27 games.  In 2016, he broke out immediately and showed the baseball world why he was such a highly-touted draft pick back in 2014, taken 13th overall by the San Diego Padres.
During his first full season, Turner played center field for the Nationals and slashed .342 with 13 home runs, 33 stole bases and 40 RBI, finishing second for the National League Rookie of the Year award.
His follow-up sophomore season was solid, he moved back to his natural shortstop position, but his season was cut short due to injury.
While in Washington, Turner became one of the best and most consistent hitters in baseball.  He is a two-time All-Star, including last season when he hit .298 while hitting 21 home runs, driving in 100 RBI, scoring 101 runs and adding 27 stolen bases.
He slots immediately into the top of the Phillies lineup.  He could hit in the leadoff spot, where he is hit in 472 games or in the No. 2 spot where he has appeared 238 games. If he hits in the leadoff spot, it would allow the Phillies to use Kyle Schwarber in the middle of the lineup.
The team could leave Schwarber in the leadoff spot and use Turner in the No. 2 hole, moving Rhys Hoskins lower in the order.
The Phillies could have a lineup that looks like this:
1. Schwarber
2. Turner
3. Harper
4. Realmuto
5. Hoskins
6. Castellanos
7. Bohm
8. Stott
9, Marsh
The team could also use Turner in the leadoff spot, moving Schwarber down in the order.
Last year in Los Angeles, Turner hit leadoff in 23 games, in the No. 2 spot 78 times, and in the No. 3 hole in 59 games.
Either way, the addition gives the Phillies much more lineup versatility and speed at the top of their order.
In 43 games at Citizens Bank Park, Turner hit .287 with four home runs, 18 RBI with six stolen bases as a visiting player -- now it's his home.
Trea Turner had plenty of suitors, but choose to play in Philadelphia. He is a World Series champion, a two-time all-star, a silver slugger, a batting champion and now he is a Phillie.
Turner, like Bryce Harper before him chose Philadelphia. Let's see what these guys can do together for the next decade.
The Ultimate South Jersey Pizza Guide