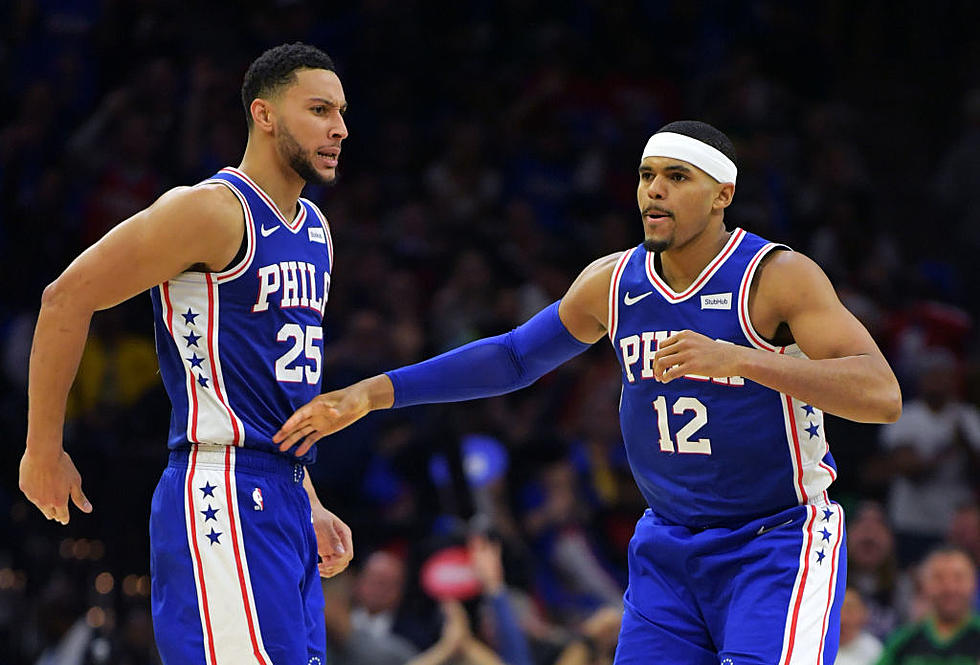 What's the Hold up? Could Something Be Holding Up a Ben Simmons Trade?
Drew Hallowell, Getty Images
It has been well reported that there are multiple teams that have interest in Ben Simmons.
On Monday, Shams Charania of The Athletic reported that Atlanta, the Kings, Portland, Minnesota, and the Pacers are among teams that have interest in the Defensive Player of the Year runner-up.
However  the Sixers don't appear any closer to moving Simmons, but there could be a hold up, at least according to Marc J. Spears of ESPN.
Speaking on the latest edition of The Hoop Collective Podcast with Brian Windhorst, Spears says the Sixers want to include Tobias Harris in a deal, which could be part of the hold up.
"Its already complicated enough to try and move Ben Simmons," Spears explained. "I can only imagine (Hawks GM) Travis (Schlenk) getting that call from Daryl Morey."
As Windhorst adds, with the team unable to find an All-Star in return for Simmons, they have turned their attention to trying to move Harris with Simmons, to help clear salary, in an attempt to be players again in free agency in the offseason.
"They want to make a run a James Harden," Windhorst said.
A team that would be willing to make that deal would need to find $56 million in contracts to send the Sixers way.
So should Sixers fans expect Simmons and Harris deal with Atlanta? Not so fast.
"What I'm getting is Atlanta was interested until they brought Tobias' name up," Spears said.
A deal with Atlanta would likely center around John Collins, who is unhappy with his current role with the team. but is having a fine season, and just signed a five-year, $125 million contract in the offseason and can't be moved until Jan 15.
So how could this all end?
"People in the NBA believe, some executives in the NBA , that one of the end games, not what is going to happen, is that Ben Simmons is traded for James Harden in a sign and trade next summer," Windhorst stated.
Windhorst adds that Harden is close with one of the Sixers owners, Michael Rubin and of course has ties with Morey from their time in Houston.
A possibility? Sure.  However, that would mean the Sixers would have Simmons on their roster for the rest of the season.
Rock Star Athletes