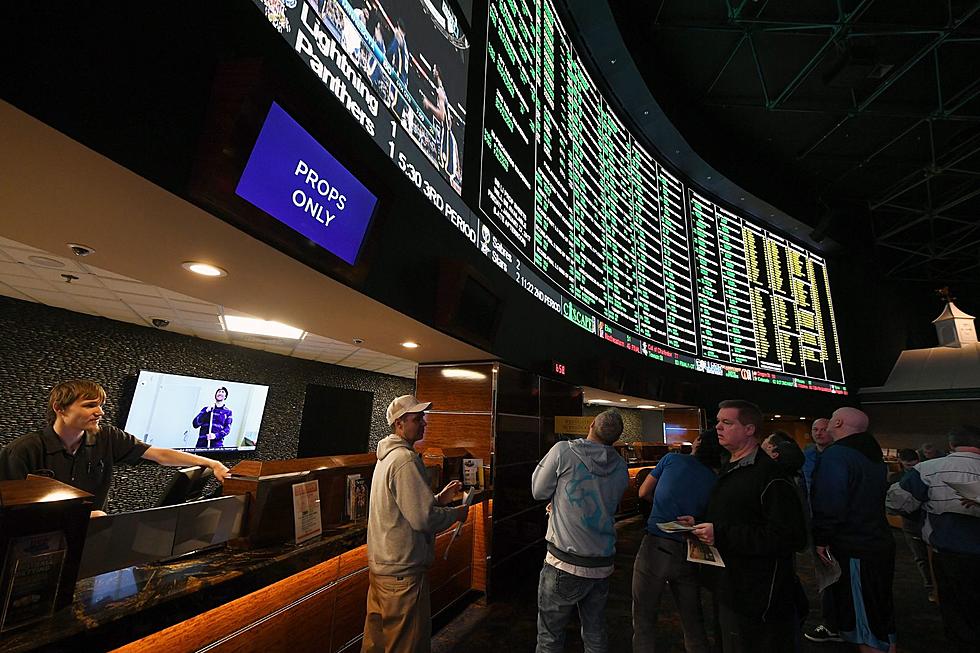 Why New Jersey Regulators imposed fines on Sportsbook Operator
Photo by Ethan Miller/Getty Images
A month after the New Jersey Division of Gaming Enforcement fined an online sportsbook for violations of betting laws, we now have the details of the three different types of infractions that occurred in 2021 and 2022.
The online sportsbook operator PointsBet has been fined $25,000 for accepting bets that violated three different New Jersey Sports Betting regulations.  The fine was originally levied on August 23rd but no details for the reason why Points Bet was fined were released until The Associated Press submitted an official request for a release of the details.  According to the AP's investigation, the NJ Jersey Division of Gaming Enforcement reached a settlement with Points Bet because the company told regulators "that it did not have an automated process in place to review the accuracy and timeliness of published markets".
The first violation by Points Bet occurred in August 2021 when they allowed one bettor to wager a total of $13,500 on five bets which would have resulted in that bettor receiving $28,275.  The sports wagers were on a pre-match line placed after the game had already started.  The bets were voided after PointsBet discovered their mistake and the original bet amounts were returned.
The second violation was on October 29th of 2021 when PointsBet offered Esports betting on a League of Legends tournament.  The issue with the betting lines offered was that a player in the tournament was 17 years old, which is under the New Jersey minimum age to have wagers received.  This law is in place to prevent sports betting on youth sports and any High School Athletic activities.
The third violation occurred on March 25, 2022 during St. Peter's famous "Cinderella Run" in the NCAA Men's Basketball Tournament.  St. Peter's Pregame Money Line against Purdue was available 55 minutes into the game. Two people placed bets which totaled $60, but when Points Bet discovered this happened, the bets were voided.  Because St. Peter's is located in the state of New Jersey, customers living in the state should not be allowed, by New Jersey law, to place wagers on their games.  It is illegal for sportsbooks to offer betting odds on collegiate sports based within the state of New Jersey.
"PointsBet stated that the 'overwhelming' number of matches offered through PointsBet made it 'unrealistic' to check and verify each event and the market offered for wagering," according to the statement the New Jersey Division of Gaming Enforcement document obtained by the Associated Press that outlines charges against the company.
Starting in 2015, Points Bet created their platform to become a sportsbook that generates more odds and betting opportunities for clients based on real-time sports information being input into their system.  The company launched in the United States with a Denver base of operations in 2019 and in 2020 became the official Sports Betting Partner of NBC Sports.
Points Bet depends on algorithms and real-time data more than some other online sportsbooks.  Without active monitoring of this operation, these violations could happen again.  Most sportsbook operators will not even allow certain betting options to be offered so they typically avoid these violations thanks to their system being more specific to that state of operations.
10 Atlantic City Area Sports Bars to Watch the NFL this season
So you're looking for a place to watch the NFL draft. But where? There are plenty of options in the Atlantic City area to watch football with a few drinks.