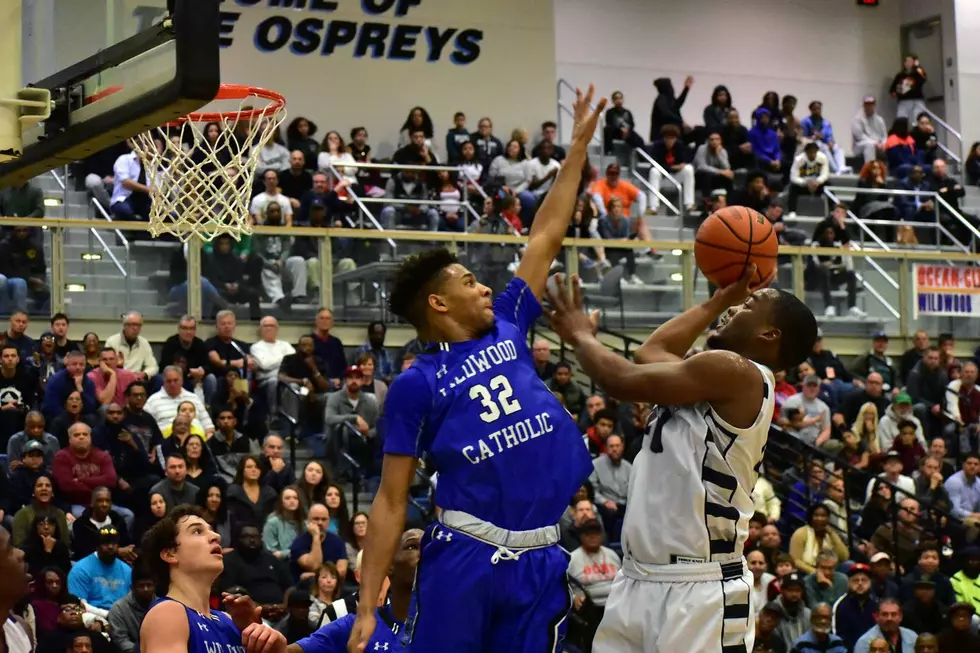 Wildwood Catholic's Taj Thweatt Heading to West Virginia
(Photo: Dave 'O'Sullivan, Glory Days)
Wildwood Catholic senior Taj Thweatt, has made his college decision - he's heading to Morgantown.
The Crusader announced today on Twitter that he will be heading to West Virginia to play for head coach Bob Huggins Mountaineers.
Thweatt averaged 20.7 points, 10.2 rebounds and 2.6 blocks this past season, leading the Crusaders to their second straight Cape-Atlantic League Tournament title. The 6'6 small forward has a solid perimeter game and can go down in the paint and get some tough buckets.
His final four decisions came down to Florida, Temple, Penn State and West Virginia.