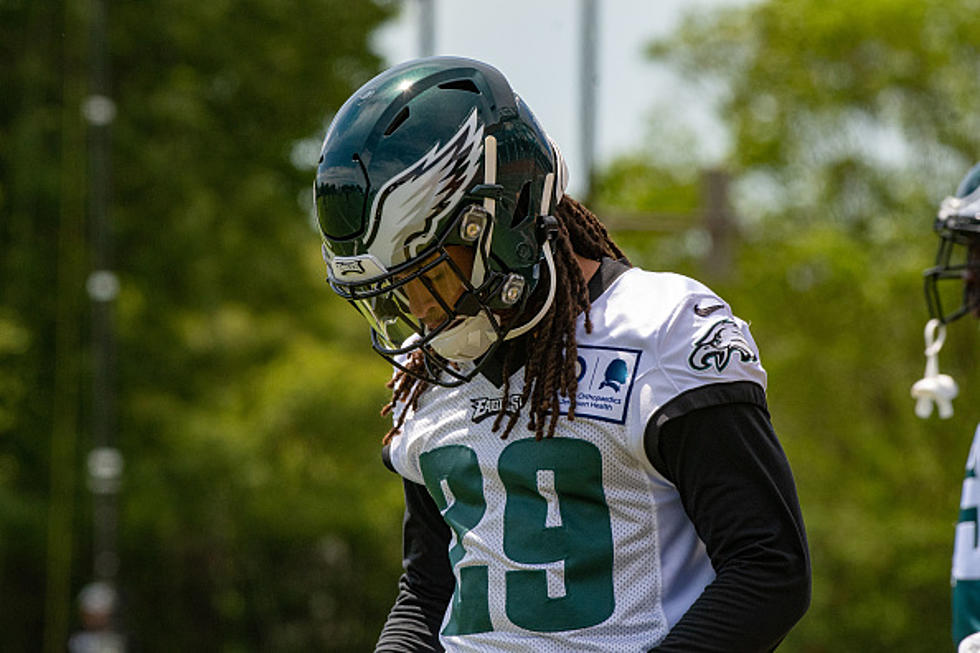 Will practice make perfect for the secondary?
Icon Sportswire via Getty Images
The saying "practice makes perfect" could be very applicable to the Eagles secondary in 2019. Specifically the cornerbacks.
Six young, promising CBs will battle it out this summer for what could be just three available starting spots. The Eagles hope competition within the group will bring out the best of these players. All of whom are in crucial seasons, either playing for a new contract (Jalen Mills and Ronald Darby) or playing to convince the organization they don't need to hand out new contracts (Sidney Jones, Rasul Douglas, Avonte Maddox, and Cre'Veon LeBlanc.)
While this battle royal in the secondary could help push at least a few of these corners into strong 2019 seasons, covering one of the league's deepest offenses could be an even bigger factor.
Whatever a team throws at the group during the season, going up against their own offense in practice should be a huge asset in preparing the defense for anything.
Facing a dangerous deep threat? Covering DeSean Jackson and Nelson Agholor should prepare you for that. A top-tier tight end? They'll be going up against Zach Ertz and Dallas Goedert everyday. A big target on the outside? Can't be that much more difficult than trying to stop Alshon Jeffery and JJ Arcega-Whiteside going up for the ball.
With both Darby and Mills sidelined, Jones, Douglas, and Maddox have gotten first-team reps going up against the starting offense and at least a few times the young group has gotten the best of the veteran offense.
The pads have yet to come on but the back and forth between both sides of the ball has already turned up a notch. DeSean Jackson talked about the competition last week.
Its the fourth or fifth OTA practice. The defense has kinda been getting us the past couple days but today we got them. Coach Pederson challenged us at a team meeting this morning so we went out there and kicked their butts.
Doug Pederson was asked who has stood out on the defensive side at OTAs and went out of his way to mention the young trio.
Avonte Maddox has really picked up where he left off he's looking really good. I think Sidney Jones is playing with the abcense of Jalen and Darby right now just playing with confidence, great ability and skill. The player we drafted. And even Rasul Douglas I think is another one that has had a really good spring.
Especially for the second and third-year corners on the roster, playing this offense should only make them better.
Elements such as trying to stop how Ertz consistently gets open with his understanding of body leverage out of breaks will be instrumental when the pads go on.
Practice is very different than an actual game but for the CBs, it could be one of the most important tools in having a successful 2019 season.