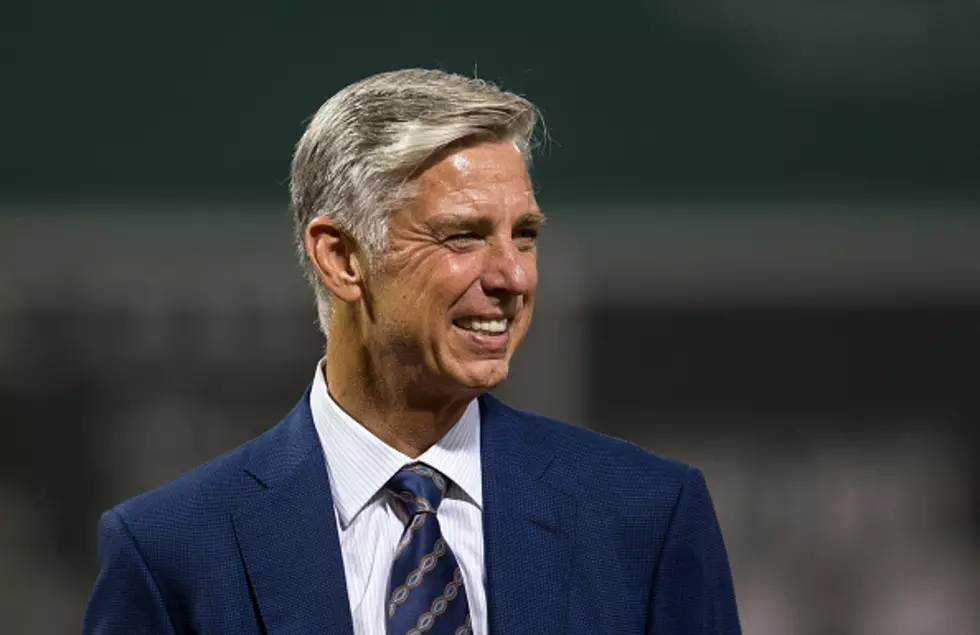 3 Signings the Phillies Can Still Make to Help in 2021
Getty Images
New Phillies team president Dave Dombrowski has added a little bit of life to what started out to be a very slow offseason.
Since Dombrowski had been added to the front office, the Phillies have added potential closer Archie Bradley, added pitchers Jose Alvarado, Sam Coonrod, Ivan Nova, Chase Anderson and Matt Moore after an impressive year in Japan, and brought back catcher J.T Realmuto and shortstop Didi Gregorius.
Enter your number to get our free mobile app
The one question that keeps coming up is will Dombrowski make another move before spring training gets underway at the end of the month.
If he does what positions could he still look to add?
1. The bullpen
This is the one area the Phillies have put a lot of focus into this offseason, they just have added that high profile name to the bullpen. While Bradley is a major upgrade, he doesn't have a ton of closer experience with just 28 saves in 255 games pitched,
The team added some interesting arms like Alvarado, Coonrod, Nova and Anderson , that should all compete for inning in the bullpen.
One name to keep an eye on is 26-year old Connor Brogdon, who settled down after a rough start to the 2020 season, striking out 17 in just 11.1 innings pitched.
Don't be surprised though if Dombrowski brings in another veteran arm that he can rely on by the end of the month to further solidify what was the worst bullpen in baseball last season and maybe ever.
Two veteran names to keep an eye on are Trevor Rosenthal and Mark Melancon.
Of the two Rosenthal would be most appealing, after an excellent in 2020, posting a 1.90 ERA, 0.85 WHIP and 38 strikeouts in 23.2 innings
3. Another starting pitcher
If the Phillies really want to try and compete for a playoff berth they might want to add another starting pitcher.
The top three spots in the rotation seem to be set with Aaron Nola, Zack Wheeler and Zach Eflin.  After that Spencer Howard, Vince Velasquez, Chase Anderson and Matt Moore seem to be in play for the final two spots.
Another name that could fight for a spot in the rotation is Ranger Suarez, who battle COVID issues last year and never really got a chance to compete.
Three names that came up last week were James Paxton, Jake Odorizzi and Taijuan Walker.
4. Another option in centerfield 
Running it back with the duo of Adam Hasely and Roman Quinn is cause for concern.
Hasely rarely saw time against left-handed pitching, while Quinn has proven to be unreliable with various injury issues.  Both have their positives, but neither seem to be an everyday player at this point.
The team seemed to be in play for Jackie Bradley Jr. and could also use Scott Kingery out there if needed.
The 30-year-old Bradley had a fine season with the Red Sox in 2020, hitting .283 with seven home runs and five stolen bases in 55 games.
Phillies Major Award Winners Since 1980