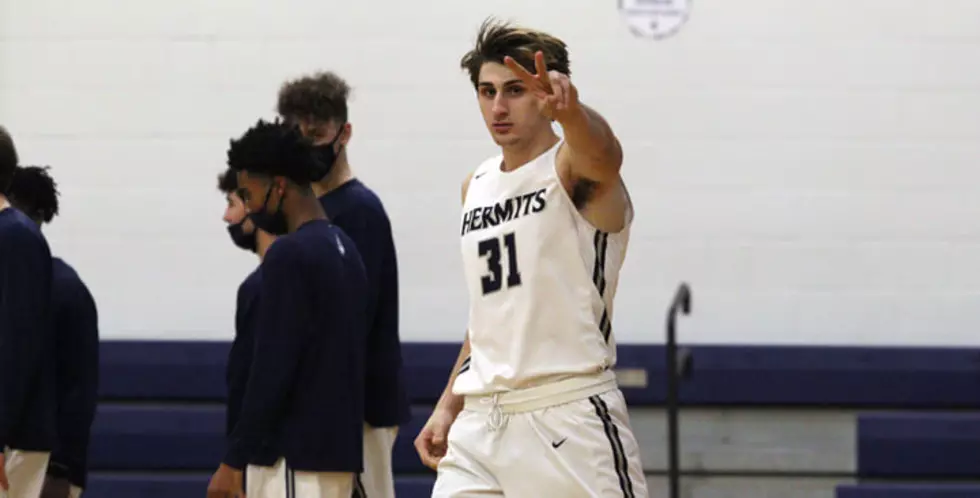 A Look at What the NJSIAA Playoffs Might Have Looked Like
(Glory Days photo/Sully)
It is championship week, the week when South Jersey basketball finals are traditionally played, followed by state semi-finals and state championship games.
But the NJSIAA did not schedule post-season basketball tournaments during this frustrating 2021 season. And the Cape-Atlantic League cancelled its tournament. But the Tri-County Conference put one together that brought its season to an exciting finish.
It makes you wonder about the outcome if South Jersey champions were determined.. So, lets take a shot at what would probably happen this week if the NJSIAA crowned South Jersey champions.
The starting point is the Power Points. But there is a problem – nobody played the 16 games that are traditionally used to determine qualification and seeding. So, lets do the logical thing – divide the final Power Point total for each team by the number of games played to determine a Power Point average.
With that in mind, here are the qualifiers for 2021, including first round match-ups for CAL teams. A total of 13 boys teams and 15 girls teams from the CAL qualified. These tournaments assume that all teams are eligible to play with no current quarantines.
In Group One, there are no qualifiers from the CAL. Wildwood is the top seed among boys and Haddon Township among girls.
In Group Two Boys, Camden is the top seed and hosted Middle Township in the first round. Other opening games found Point Pleasant Boro at Lower Cape May and Cedar Creek at Pemberton. Haddonfield is the top seed in Group Two Girls and hosted Lower Cape May in the opener. Also, Barnegat was at Middle Township, Oakcrest at West Deptford and Cedar Creek at Delran.
In Group Three Boys, Timber Creek is the top seed. First round games found Absegami at Delsea and Pennsauken at Ocean City. The top seed in Girls Group Three is also Timber Creek. First round games included Toms River South at Absegami, Pennsauken at Mainland and Ocean City at Central.
In Group Four Boys, Cherokee is the top seed and opened against Bridgeton. Other openers were Eastern at Egg Harbor Township, Vineland at Lenape, Atlantic City at Toms River North and Hammonton at Cherry Hill East. In Group Four Girls, Cherokee is also the top seed and opened against Hammonton. Other openers found Egg Harbor Township at Shawnee, Millville at Jackson Memorial and Toms River North at Vineland.
In Non-Public A Boys, Camden Catholic is the top seed and St. Augustine got a first round bye and opened against Paul VI, which had defeated Notre Dame. In Non-Public A Girls, St. John Vianney is the top seed but there are no CAL teams.
In Non-Public B Boys, Ranney is the top seed, got a first round bye and played Holy Spirit, a winner over Doane Academy in the first round. Also, Wildwood Catholic opened at Rutgers Prep and St. Joseph (with no home court) traveled to Calvary Christian. In Non-Public A Girls, Trenton Catholic is the top seed and hosted St. Joseph in the first round. Other games find Wardlaw-Hartridge at Our Lady of Mercy, Trinity Hall at Wildwood Catholic and Mater Dei at Holy Spirit.
OK, all of that would have happened last week. Now, lets take a look at the semifinals and who would win each of these groups. We won't have video streams from Matt Ulmer, Bill Shallcross or Jim Quinn; Mike Gill, Brian Cunniff and Tony Blum won't provide play-by-play; Mike Frankel and Dean Michalski won't have video highlights; and Joe Fussner's stats and brackets updated nightly will not be available.
But here is the way it turns out.