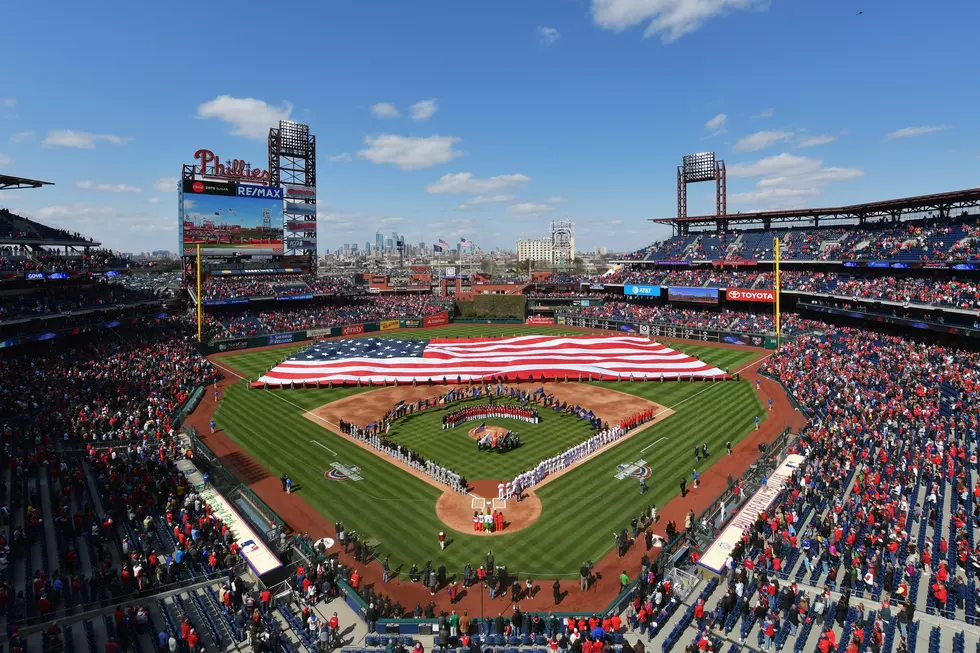 A Quick Look at Phillies' 2020 schedule
(Drew Hallowell/Getty Images)
MLB has announced the schedules for all 30 teams in baseball and once again, the season will begin early on March 26.
The Phillies will open their 2020 campaign with a seven game road-trip against the Marlins and Mets beginning March 26. They then open up Citizens Bank Park by hosting the Milwaukee Brewers in their home opener April 2nd with the next day a scheduled off day to allow for any weather problems.
Interleague play will feature games against the American League West (Houston Astros, Oakland Athletics, Texas Rangers, Los Angeles Angels and Seattle Mariners), along with the Toronto Blue Jays.
With the Phillies facing the entire A.L. West, that means that Mike Trout will be making a return to Philadelphia, as the Angels are in town on July 17-19.
The regular season will conclude with the Phillies taking on division rivals: the Atlanta Braves on September 18-20, followed by the New York Mets on September 21-24. The final Thursday, September 24 home game will be played at 4:05 p.m.
The full 2020 schedule with times still to be announced can be found on Phillies.com.