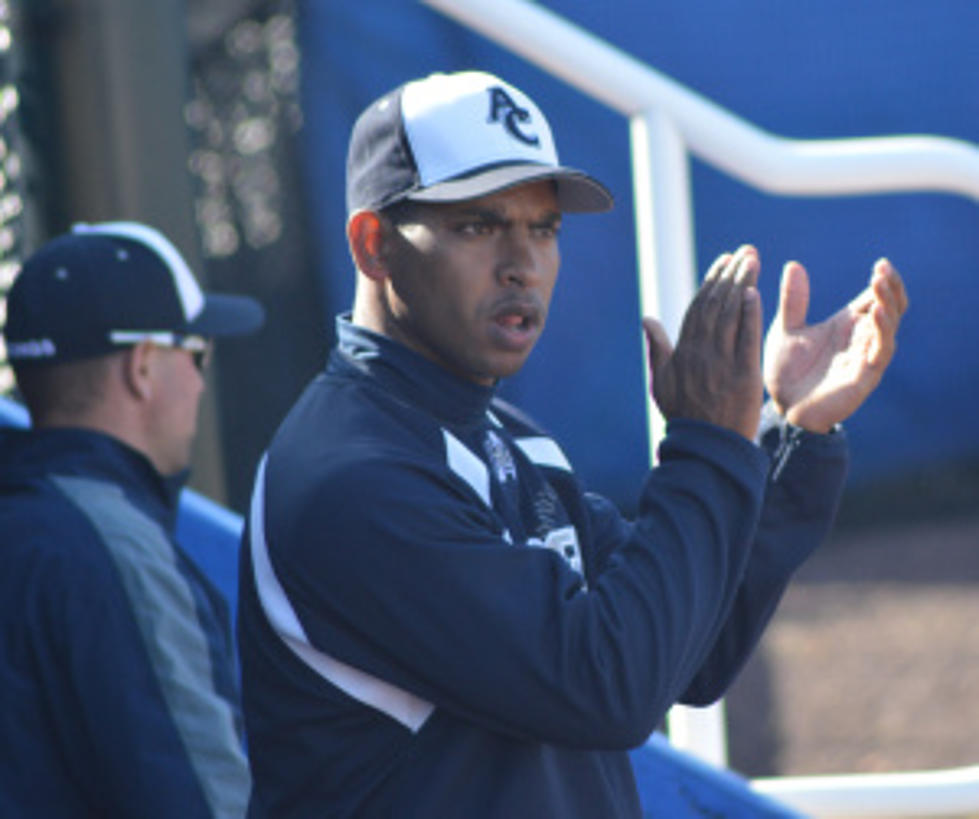 Absegami Names New Head Baseball Coach
Photo: Glory Days / Dave O'Sullivan
The Absegami Braves baseball program as found their new head coach.
Longtime Atlantic City assistant coach Junior Mejia as been hired to replace Mike DeCicco, who left the position earlier this summer.
"This is an opportunity I have looked forward to for a long time," Mejia told me via text message on Tuesday.
Mejia, a native of Santiago, Dominican Republic, is a familiar name around South Jersey baseball. Mejia stared during his playing days at Atlantic City before joining head coach Brett Bean's staff after his playing days ended. He has played and coached in the Atlantic County Baseball League and is currently coaching in the new South Jersey South Shore Baseball League in Galloway, which features many of Mejia's new Braves players.
"Baseball is a game that I love and I have accomplished a lot in over the years. This is another accomplishment that I value greatly as I continue to grow in this great sport. I am thankful for Mr. Fortis and the Absegami community for this opportunity to lead their program."
He was also one of the most accomplished players in the area, after graduating from Atlantic City in 2003, Mejia attended Binghamton University in upstate New York before finding his way to the university of Tampa, where he was part of a team that won the DII national championship in 2006.
"We are thrilled for him," said current Atlantic City head baseball coach Brett Bean. "It's pretty cool when one of your assistant coaches get hired. "He definitely will not be easily replaced, he did a lot for the players and program, but we are definitely thrilled for him."
He takes over a Braves program that finished just 3-12 on the season, but had the No. 1 seed, Mainland, on the ropes in their NJSIAA playoff game this season.  The 16th-seeded Braves nearly knocked off the Mustangs, falling 2-1 in 11 inning in the first-round of the playoffs.
SEE PHOTOS: Lighthouses of New Jersey
KEEP READING: South Jersey Athletes Who Played/Coached in NBA and MLB