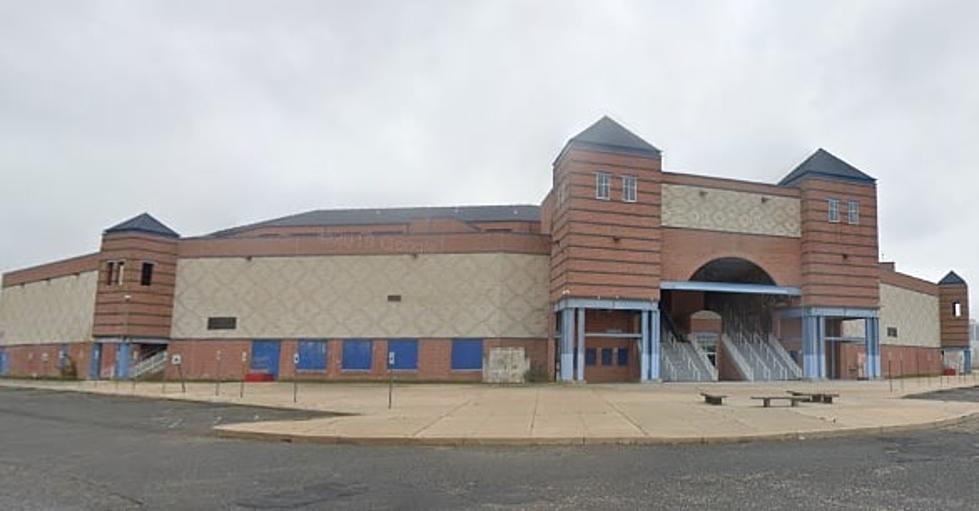 Hey Atlantic City, NJ, Lets Turn Surf Stadium into an Airbnb
Google Maps
A while back I was thinking of things to do at Bader Field and came up with eight ideas that could work at the old Municipal Airport.
Many have come up with ideas, but none of them have really got me all that excited, They include a Formula 1 raceway, hundreds of green-energy condominiums, and commercial space.
However, I recently saw an idea on how to make some money with the 5,500-seat Surf Stadium.  While there is no more professional baseball, there are games played there during the spring and summer seasons, but what about opening it and allowing the teams that play there to stay there? What about allowing big travel groups, to have their very own Atlantic City experience?
While it would be nice to see professional baseball back in Atlantic City, maybe they can at least fix the place up and make it an attraction. like The Pensacola Blue Wahoos.
The AA affiliate of the Marlins listed their stadium on Airbnb for $5,143 a night.
There have been 36 ratings on Airbnb, and all have been five-star ratings.
Youth teams have rented the place, bachelor parties, birthday bashes, corporate retreats and more.
Want to hit with your friends in our batting cage? Be our guest! Want to play catch on the field at 11:30 PM? Be our guest! Want to take batting practice while having a couple cold ones with the boys? Be our guest! Want to take down your siblings in ping pong and video games in the clubhouse? Be our guest! Want to enjoy breakfast at home plate? Be our guest!
How do you maximize this space?  Bring a little bit of Atlantic City to the stadium.
How neat would it be to be able to turn the former luxury boxes that are located on top of the concourse into hotel rooms, allowing people to use them to sleep overnight and see the Atlantic City skyline.
Here is what the bedrooms are like in Pensacola:
The large bedroom is connected directly to the clubhouse and has four bunk beds and two queen-sized beds, allowing 10 to sleep comfortably (*Any additional guest past 10 will be a $300 plus taxes fee per person whether they are staying or visiting*). It also includes two flat screen televisions and a kitchenette with a fridge, freezer, coffee-maker, and microwave.
My idea is to take the old luxury suites and make them individual rooms for people to use, but having one big room for teams is also something that could be added to the clubhouse area on the ground level.
You would take the flight of stairs to enter the stadium, to a boardwalk that would have things like Top Golf, craft beer options, boardwalk games, mini-golf and more entertainment options. The numerous concession stands could be turned into pizza shops and sub shops and the gift shop are located on the concourse could be a coffee shop and Atlantic City-themed merchandise.
The former Press Box area could be turned into a nightclub or craft beer bar for parents and adults to enjoy after hours.
The kitchens are operational, and you could have a cook make dinner for the party for the night and offer different types of options
If the underbelly of the stadium were back and operational, it could be renovated into an adult-style arcade, like Dave and Busters to attract parties to stay and play. You could also use the batting cages like they do in Pensacola, which I'm sure teams would love to take advantage of.
Guests will be given access to Blue Wahoos Stadium's batting tunnel, allowing them to hit just like the players do! Bats, balls, and helmets will be provided.
They could also have full access to the field, which could make for some fun times.
Guests will have access to the baseball field at Blue Wahoos Stadium during their stay. A full batting practice set-up is included on the field. Guests are welcome to hit from home plate, play catch in the outfield, run the bases, enjoy a picnic in the outfield, or find other creative uses for the field!
Here is what they offer in the clubhouse in Pensacola:
The spacious and newly-renovated clubhouse at Blue Wahoos Stadium includes four leather couches, two flat screen TVs, a ping pong table, padded chairs, and two large tables. Two bathrooms with showers are connected directly to the clubhouse.
Back in 1999, they added a large picnic area down the right field line, how about turning that into a pool and a hot tub, with cabanas like they have at most of the casinos.
Well, Atlantic City, there is an idea, you are free to use it, if you'd like.
The 12 Most Memorable Atlantic City Surf Players