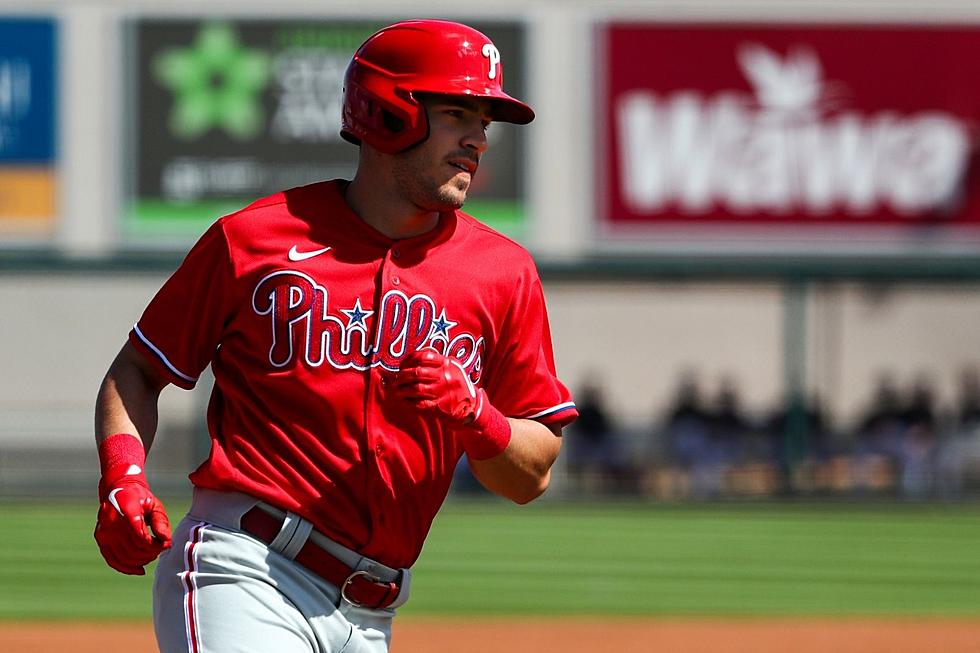 Adam Haseley Returning This Week Adds To Final Roster Decisions
(Photo by Kevin Sabitus/Getty Images)
Almost three weeks after sustaining a Groin Injury, Adam Haseley will see his return to the field this week in Spring Training as the Phillies close in on their final decisions with their roster before they start the 2021 season:
Phillies opening day is April 1st versus the Atlanta Braves and their starter for Center Field is still not set, so the return of Haseley from his injury to play about a week before the start of the 2021 season throws a wrench into many projections about what the team with do with their lineup.
In the three Spring Training games before sustaining his injury, Haseley had a .444 On-Base Percentage with a .286 Batting Average, so his was trending in the right direction to compete for the Center Field position.  Since then, many people's attention has turned to Roman Quinn, Odubel Herrera, Mickey Moniak and Scott Kingery:
-Roman Quinn has a .321 Batting Average in 12 Spring Training Games, but he also has 11 Strikeouts in 28  At Bats and Quinn has more of an injury history than Adam Haseley during his time in the Phillies organization.
-Odubel Herrera leads the team with Three Home Runs this Spring, but his .222 Batting Average and .243 On-Base Percentage are in 12 Games makes you question if he has a real chance to make the team as a Non-Roster Invitee.
-Mikey Moniak has a better Batting Average (.273) and On-Base Percentage (.385) than Herrera in more Spring Training Games (18).  But Moniak has the least MLB experience of the four men and before this year he was a career .256 Batting Average in 402 Minor League games.
Before the start of Spring Training, the expectation that the Center Field Position battle was supposed to be a competition between Roman Quinn and Adam Haseley.  Haseley has a better career Batting Average (.269) and On-Base Percentage (.330) in 107 games played compared to Quinn's Batting Average (.235) and On-Base Percentage (.306) in 150 games in a Phillies uniform.
One concern about Adam Haseley is this being the second time he has sustained an injury like this: Haseley had a similar groin injury four days following his big league debut in June 2019.  Phillies have some tough decisions to make about which Outfielders make the Major League Roster for opening day and Haseley's return could tell us something about what the team could look like to start the 2021 season.
Phillies Major Award Winners Since 1980