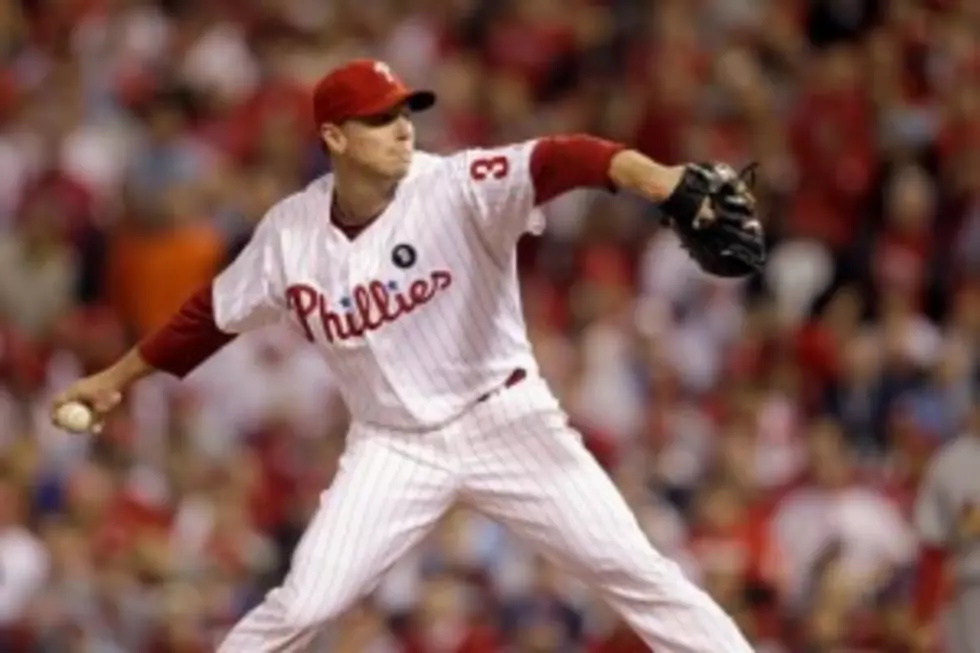 Are the Phillies Poised for a Fast Start? [AUDIO]
Buster Olney put it pretty well earlier on Twitter.
Which is actually something of an understatement. Actually, the Phillies entire first half of the season (on paper) seems like a construction project paved by Hostess.
The Phillies play the Miami Marlins six times in their first 81 (Apr. 9, 11 and 12; Jun. 1-3) — all at home. Samesies with the Dodgers, who traipse into Citizen's Bank Park for a four-in-four from Jun. 4-7, and the Red Sox, slated to play in Philly every day between May 18-20. They open the season with three games against the Pirates (on Apr. 5, 7 and 8, all in Pittsburgh, which hardly qualifies as a road trip) before an eight-day home stand that, while it does demand six games, includes three against the Mets.
Granted, there's going to be a pretty taxing road trip between Apr. 16 and 25, when the Phils cozy up for a three-hour time difference to face San Francisco, San Diego and Arizona for 10 games. Between that and their first NL East road trip — they've got the Braves and Nationals for six games on the first six days of May — MLB schedulers at least made everything (again: on paper) bear some semblance to work.
The second half of the season, though? Not so easy. The Phils start with a six-game road trek in Colorado and LA (Dodgers), before returning home to face the Giants and Brewers — 12 games in 13 days — and then make the Atlanta/Washington (Jul. 31 thru Aug. 2) road trip for the second time in the season. They face the Braves again just a short week later, followed up by the Cardinals (at home) and road trips to Miami and Milwaukee.
Still, even a mildly tough second half eventually relents. Six games against the Braves (Sept. 21-23, at home) and the Marlins (Sept. 28-30) notwithstanding, the last six games on the Phillies calendar are against the Nationals. Who may prove to be very good. But could just as likely fall completely apart by such a late juncture.
Either way, think that works out for the Phillies. If the Nats prove formidable and the NL East performs as advertised, maybe the final stretch of the 2012 season won't be half the joke it was in 2011, and maybe, if you subscribe to this sort of thinking, neither will the Phillies be in the 2012 postseason.
(This article was written by Matt Hammond he can be reached via e-mail at matthammond89@gmail.com or follow him on twitter @matthammond973)