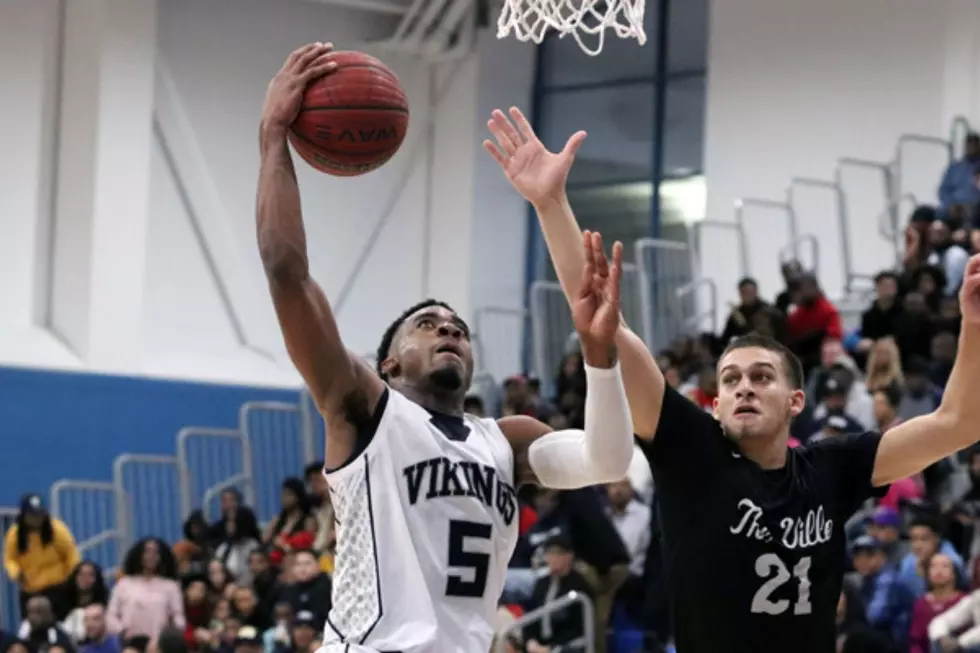 At Look at "The Day Basketball Ended in New Jersey"
*Atlantic City vs Pleasantville: (Photo by Dave O'Sullivan/Glory Days magazine)
It was a Thursday – March 12, 2020 – and we turned off Fox Run Road into the parking lot at Deptford High School around 4 p.m. George McNally was in the passenger seat, checking his phone to see if Penn State or Indiana were playing later. We were there to broadcast a state high school semifinal basketball game.
The Ocean City High School girls, who had just won the South Jersey Group 3 championship, were playing Central Jersey champ Westampton Tech in the first game of a doubleheader. Woodbury was going to play Bound Brook in a Group 1 state semifinal in the second game.
George was at the center of media operations
St. Augustine and Wildwood Catholic had both won South Jersey titles the night before and were scheduled to move into state championship games over the weekend. The Atlantic City boys, the South Jersey Group 4 champs, were supposed to play South Brunswick on March 12 at Egg Harbor Township but the game was cancelled after EHT withdrew as host and the NJSIAA declined to give South Brunswick a postponement while it investigated possible virus exposure.
Things were starting to happen.
When we arrived at the door to the school it was locked. A sign told fans they would not be permitted to enter. While we were waiting for someone to open the door, the game officials arrived. Instead of shaking hands, we all waved.
Earlier in the day, the ATP Mens Tennis Tour cancelled for six weeks; the Big Ten, SEC, ACC and Pac 12 cancelled post-season tournaments; the NHL suspended play; Major League Baseball delayed the start of its season by two weeks; and then, in the biggest blow, the NCAA cancelled its March Madness Basketball Tournament.
But these high school games in Deptford were going to be played.