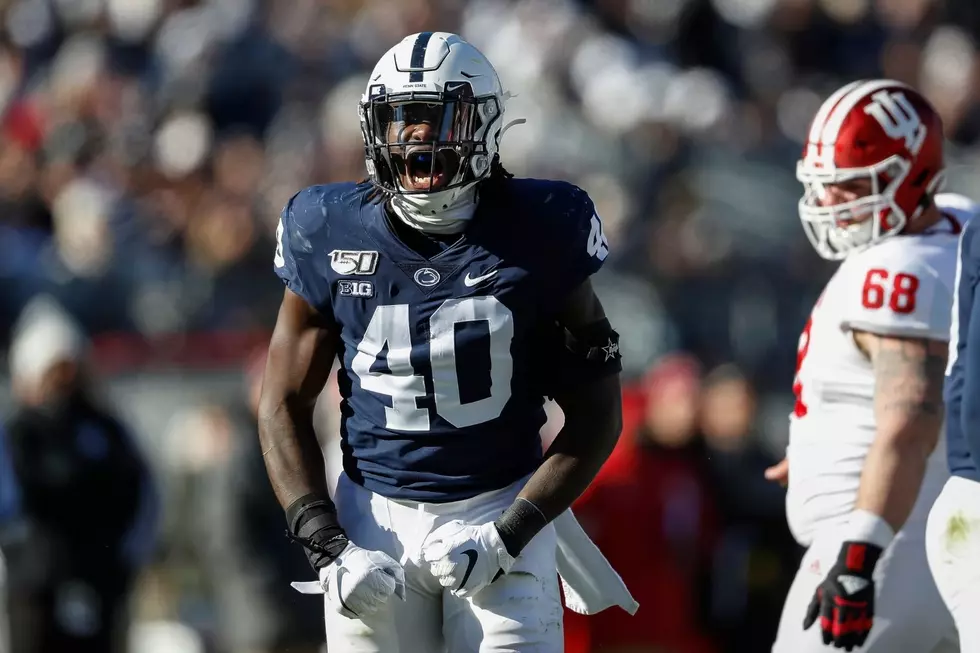 Big Ten And Penn State Football Starts Play; Eagles Beat Giants
(Photo by Scott Taetsch/Getty Images)
The Big Ten football conference opens up play tomorrow and the Penn State Nittany Lions travel to Indiana to take on the Hoosiers.  In this much anticipated start to the 2020 Big ten College football season, eighth ranked Penn State s opens as a 6 point favorite against Indiana.  Due to the pandemic, there will be restrictions on the number of players and fans at the stadium, but having college football back in its entirety is exciting! 
This season marks an anniversary that Penn State football fans will never forget: On September 23rd in 2000 the Nittany Lions played the Ohio State Buckeyes in Columbus.  A freshman defensive back named Adam Talieferro suited up for his fifth game of that season and what happened next I will never forget and neither will Adam.  Talieferro went to make a tackle and sustained a serious injury to his neck and spinal cord.  As Adam lay motionless on the turf, the crowd fell silent in shock; Both teams gathered around Adam taking a knee hoping for the best.  Adam was paralyzed from the neck down and was rushed to the hospital where he had emergency surgery.  It's been twenty years since Adam was injured and his recovery has been a long road but Adam has prevailed despite all odds.
Adam will be my guest this Saturday in The Locker Room to talk about his journey and his expectations for the Nittany Lions in the 2020 College Football season. 
On Thursday night, the Eagles beat the New York Football Giants 22-21 at Lincoln Financial Field.  This weekend, we will recap the game and analyze what this win means for the 2-4-1 Eagles moving forward on The Locker Room.  
This Sunday we will be broadcasting live on the in Ocean City Boardwalk at All Campus where former Eagles Tight End Ken Dunek and I will break down the Highs and Lows of Thursday Night's game.  In our " Where Are They Now" segment we will talk with former Eagles Defensive Back John Booty.  Also don't miss 973espn.com Eagles Writer and FOX 29 Sports Anchor Scott Grayson and my Fantasy football Guru Brian joining the show as they do each Sunday.
That's The Locker Room with Billy Schweim Saturdays and Sundays from 10am to noon on 973 ESPN!
Eagles Quarterbacks With The Most Wins Since 1980