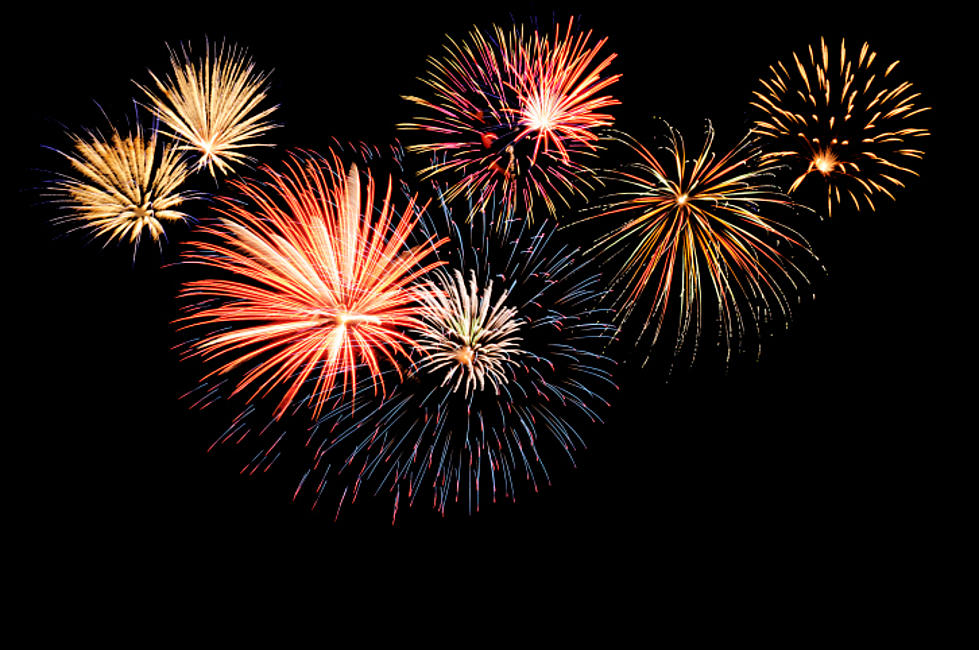 BOOM! South Jersey 4th of July Fireworks Guide 2021
Michael Valdez
Dazzling shows are back! Once again, fireworks will light up the skies over South Jersey on the big 4th of July holiday.
Towns all over New Jersey have been busy preparing for this year's fireworks shows. Most of the fireworks will take place on Sunday the 4th.
Some towns have canceled their festivities for this year and some have rescheduled them for Labor Day weekend. Weather and other concerns can cause cancellations and rescheduling of shows.
Here's a quick look at some of the 4th of July firework festivities bursting over the skies in South Jersey according to New Jersey Digest. 
Atlantic County:
 Atlantic City - 4th of July - Marina District between Borgata and Harrah's at 9:20. Public parking for $5 at Borgata's north parking lot.
Atlantic City- 4th of July- Tropicana and Steel Pier at 10 PM. Beach and boardwalk viewing.
 Margate- 4th of July - Margates Mother's Fourth of July will take place this year at 9 PM on the beach at Huntington Avenue. The rain date is July 5th
Hammonton- 4th of July at Hsmmotnon Lake Park. The rain date is July 5th.
Cape May County:
Cape May-   Saturday, July 3rd- Congress Hall at dusk. The 4th of July parade starts at 1 PM.
North Cape May-Saturday, July 3rd. Fireworks at dusk on the bayfront of North Cape
Ocean City- 4th of July Fireworks at 9 PM on the Ocean City Music Pier on the boardwalk.
Sea Isle City- 4th of July at 9 PM. The best location for viewing is the 50th St. Beach
Stone Harbor-  4th of July at dusk.
Wildwood- Friday, July 2nd- Fireworks at 10 PM. Fireworks will be launched from the beach at Pine Avenue. Friday Night Fireworks will happen through the summer.
Burlington County:
Mount Holly- Friday, July 3rd at Iron Works Park on Wolner Drive. Independence celebration kicks off the weekend from 5 to 10 PM.
Ocean County:
Barnegat- Friday, July 2nd at dusk. Fireworks at Barnegat High School, located on Bengal Blvd. The rain date is July 5th.
Six Flags Great Adventure- July 4th Fest with fireworks at dusk starting July 2nd through July 4tth.
sources: thedigestonline.com wildwoodsnj.com 
A Picture-perfect Early Summer Evening in South Jersey
The weather was absolutely spectacular Wednesday evening, June 24th, in South Jersey. We only get a few nights like this each summer...
27 Mouthwatering Photos from Atlantic City's New American Bar & Grille
From Jersey Corn Soup to Housemade Rigatoni, we got a taste of the delicious menu items available at American Bar & Grille inside Borgata.
10 Reasons NJ's Always The Best State To Live According To A Jersey Native
Based on a recent study, New Jersey was recently crowned the best state to live in for 2021. Since New Jersey is usually on the receiving end of heaping piles of hate on any given day, you can imagine why Jersey natives were super excited to hear this news! To them, NJ's not just number one this year, but every year. There's more to love about the Garden State than the average person thinks.