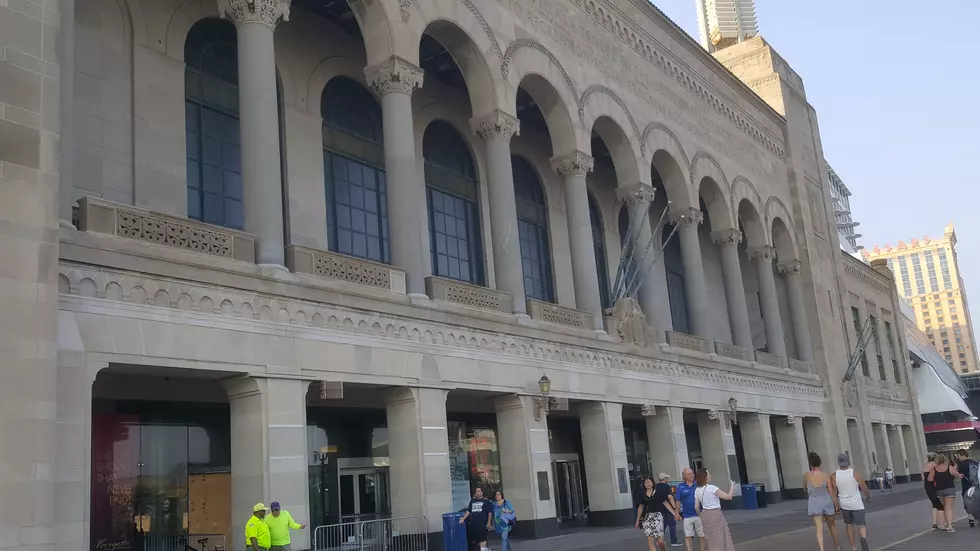 Busy Sports Weekend and The Locker Room is LIVE at Boardwalk Hall
Chris Coleman/Townsquare Media
The month of March has started off in grand style as the College Basketball Conference Tournaments have all started off with a bang.  The Metro Atlantic Athletic Conference (MAAC) Tournament has invaded Jim Whelan Boardwalk Hall in Atlantic City and already the Regular Season Conference Champion plus Tournament Number One Seeded Iona Gaels was knocked out by number nine seed Rider University.  That's what makes College Basketball tournament time so special: the upsets! 
The MAAC Men's Conference Championship is Saturday afternoon at 4pm inside Jim Whelan Boardwalk Hall; The Locker Room with Billy Schweim will be broadcasting LIVE from 10am to 12 noon inside the historic Boardwalk Hall so make sure you come down and say hi then stay to see a great afternoon of college basketball.
The much-anticipated return of Ben Simmons to the Wells Fargo Center on Thursday night was must-see TV even though the Sixers lost to the Brooklyn Nets.  Major League Baseball has ended their lockout after 99 days as the owners and players agreed to terms on a new Collective Bargaining Agreement. It's now time to get back on the field and Play Ball!!!
Don't forget Selection Sunday for the Men's NCAA basketball tournament is coming up this weekend after we have to change our clocks for Daylight Savings Time.  The March Madness is here and this weekend in The Locker Room will be jumping with spirited sports talk. 
On Saturday's show, we will be broadcasting live at the Boardwalk Hall in Atlantic City; Mike Carlin, Brad Quast and I will have a lot to talk about!  The MAAC Championship, the Sixers busy schedule, and the Phillies return to the diamond will dominate the conversation.  We will hear from The Sports Book Consigliere Dave Sharapan from Las Vegas with his big plays for the sports weekend.  Then Head Coach of the Pitman boys basketball team Ron Myers checks in with his thoughts on NCAA and Sixers basketball.
On Sunday's show, we will be back in the studio; Pete Thompson, Mike Carlin and I will recap all the weekend's action and get you ready for Selection Sunday plus Sixers back in action.  Opening Day for Major League Baseball is in sight and we will look at some of the changes in the game and what the Phillies biggest needs are.
All that and more this weekend - The Locker Room with Billy Schweim every Saturday and Sunday from 10am to Noon on 97.3 ESPN Radio South Jersey!!!
20 Sporting Events That Happened at Boardwalk Hall in Atlantic City