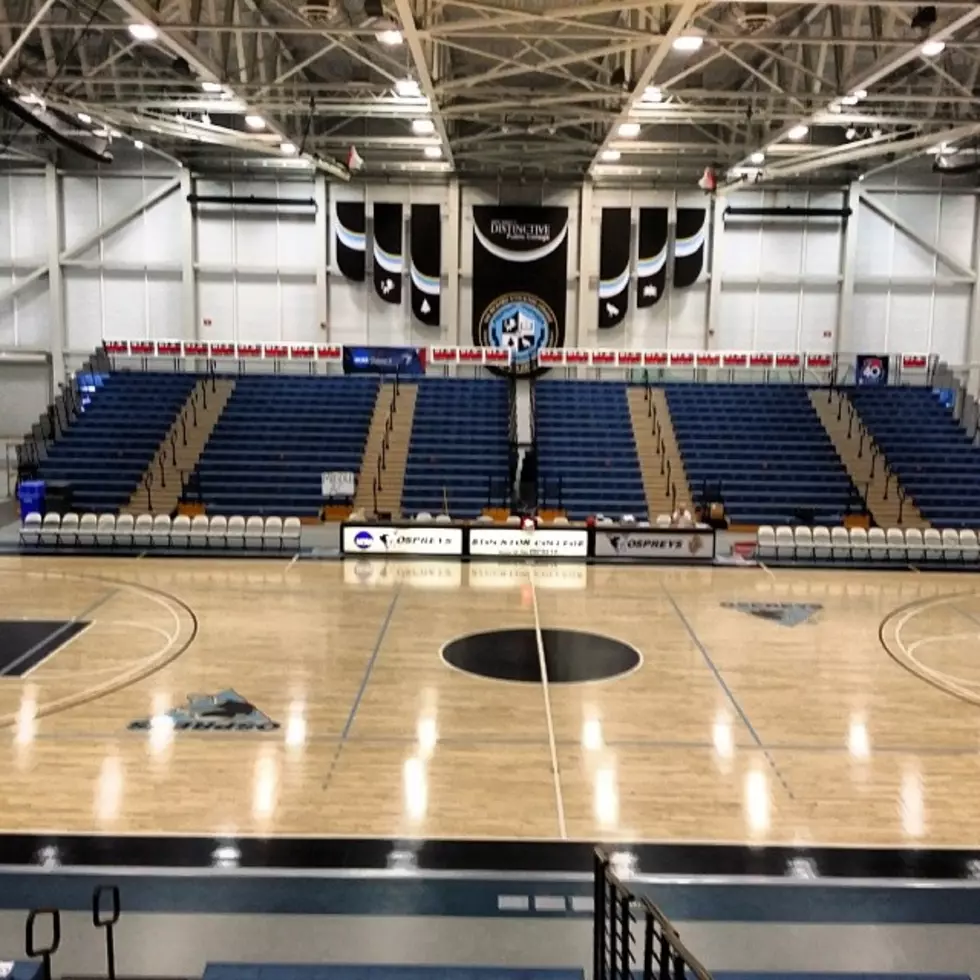 CAL Finals live from Stockton University
(Staff Photo / Mike Gill)
It's championship Saturday in the Cape-Atlantic League!
First up at noon, its the girls game with second-seeded Ocean City (19-6) taking on fourth-seeded Middle Twp. (21-4). This is the third time these two teams have met in the last four years, with the two teams splitting the two match-ups. Both teams have won five league titles, so the winner of today's game will have the most CAL girls titles with six.
Tom Williams and Tom Schafer will call all the action on 97.3 ESPN.
At 2pm its the CAL boys' final, with No. 2 St. Augustine Prep (21-3), taking on the defending champion, No. 1 seeded Wildwood Catholic (24-1). Wildwood Catholic knocked off the Prep back on Jan. 9, 67-44.  This is the first time they will face-off in the CAL Finals. Overall the Hermits have a league best 10 CAL titles and the Crusaders have won two, including last season.
Mike Gill and Mike Frankel call all the action, and you can watch it live right here on 973espn.com.