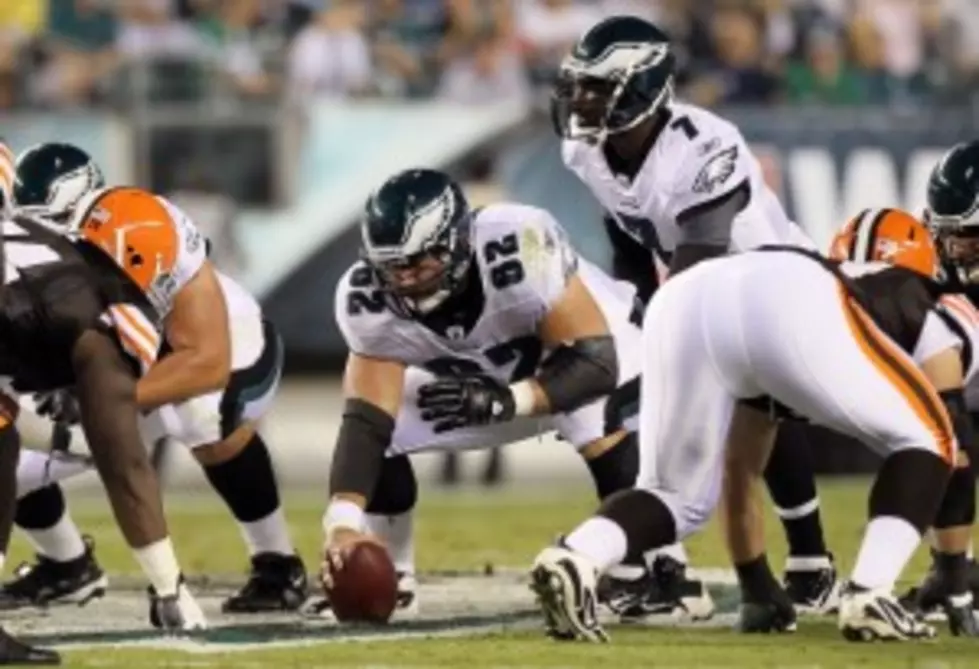 Can the Browns Pull Off an Upset on Sunday?
For several reasons, the Eagles are favored over the Browns by 9 1/2 points.
Cleveland has a supposedly sub-par quarterback in rookie Brandon Weeden, who beat out Colt McCoy by default. Cleveland also has two starting wide receivers that combined for just 92 catches last season in Greg Little and Mohamed Massaquoi.  Needless to say it might be a tough first match-up for Weeden in his first NFL start, but he is still a talented quarterback.
"I think highly of Brandon Weeden," said Eagles offensive coordinator Marty Mornhinweg.  "He was one of the just pure passers coming out. I thought he just throws the ball effortlessly. He's got a big arm. He's just a natural passer and I can understand why Cleveland took him. I believe it was a little bit higher than other people had him, but I understand that totally. He's just a pure passer. Absolutely. Won a lot of ballgames there at Oklahoma State. Fantastic player coming out, no question."
As talented as Weeden is, he doesn't have a lot of weapons and this leads you to believe that the Eagles, with an improved pass rush, should be in the Browns' back field all game long, disrupting and harassing when they're not sacking Weedon and with Little and Massaquoi, the Browns wide outs could have trouble getting open.
"They have good size first of all," Eagles defensive coordinator Juan Castillo said about the Browns receivers.  "They do a good job with their offense. [Browns head coach] Pat Shurmur was here before and he learned from Coach Reid so schematically they do a good job and [have] big receivers and catch the football well."
The Eagles are projected by many to have a much improved defense this year. They're expected to pressure the quarterback and shouldn't have any problems with one as bad as Cleveland's and its makeshift line, erratic quarterback and young wide receives..
Flip it around, and it's not like the Eagle's offense should have issues with Cleveland's defense either, you would like to think with weapons like Mike Vick, LeSean McCoy and an array of receivers threats will do enough damage to win the game.
One guy who could be a difference-maker for the Browns defense is cornerback Joe Hadden.  Haden revealed Friday that he will "mirror" DeSean Jackson in coverage against the Eagles and the Eagles know what kind of impact he can have in the game on Sunday.
"Joe Haden is I think one of the best," stated Mornhinweg.  "Well I know, one of the very best corners in the league. He's an excellent cover man. He does an excellent job from bump-and-run, as well as off. He is physical. He's got very good instincts. So, yeah, he's a fine player."
If you look at the matchups on both sides of the ball, most people could make a good case for Philadelphia being a double-digit favorite.
But don't be over-confident.