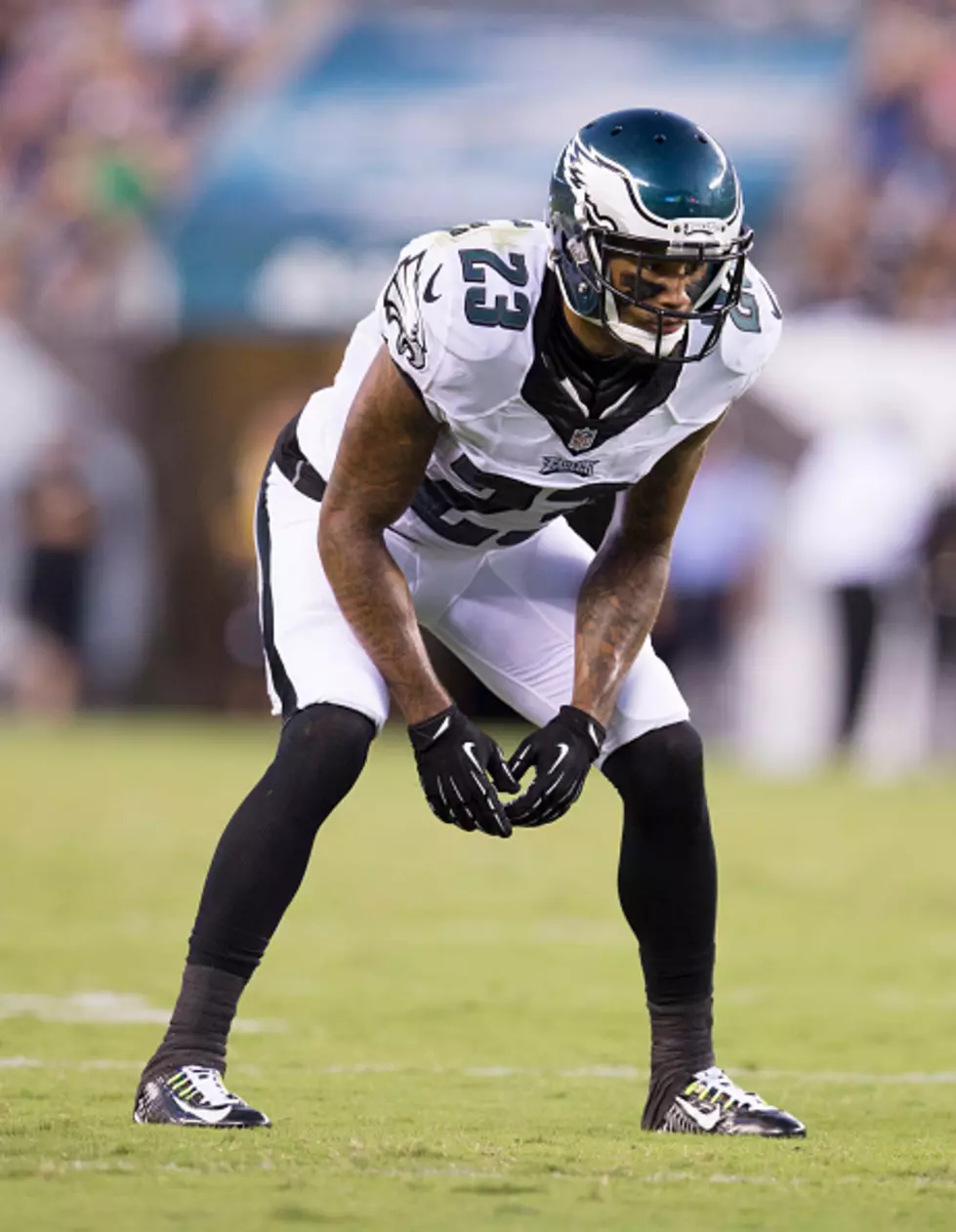 Carroll: Philly Has Helped Me To Develop Into Better Player
Mitchell Leff/Getty Images
Since Nolan Carroll came to the Philadelphia Eagles, he has started 28 Games and has compiled 111 Tackles, 24 Passes Defended, along with three Interceptions.  Carroll was playing under a one year contract in 2016 and is an Unrestricted Free Agent this offseason after turning 30 Years Old in January.
The Eagles Cornerback joined Mike Gill on Friday to discuss why he wants to come back to Philadelphia for the 2017 season:
"My time here has defiantly been eye opening coming from Miami where it was really about beaches and clubs and no one is really concentrating on football. I'm not talking about players I'm just talking about the atmosphere with fans. Football really was second to all the other stuff that Miami....When I came up to Philly it was quite the opposite, everybody was a die hard Eagles fan, I can just see fans just pleading green....when I saw that It was really eye-opening for me and just constantly concentrating on football, (started) taking better care of my body and getting into a better routine as a player to want to excel and do better; I think this place has really helped me to develop into a better player than what I was three years ago when I came here. I defiantly want to be back and I've built some great relationships with a lot of my teammates on this team....Even during the off season guys are in group chats talking to each other just to try and keep in contact just to try and keep a close relationship with each other. Because this really is a good team it's a team that everyone cares about each other."
Checkout what Carroll had to say about his foundation established to help youth in the community, his perspective on the Falcons and their matchup with the Patriots, along with his thoughts on the Eagles defense and the trade of Eric Rowe