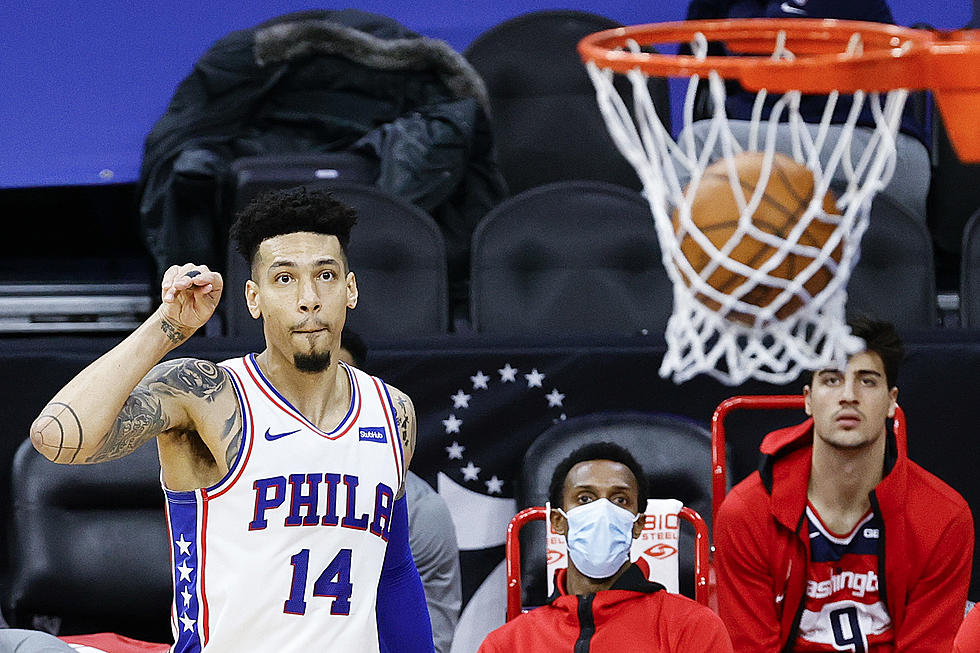 Danny Green returning to Sixers on a one-year deal
Photo by Tim Nwachukwu/Getty Images
The Sixers are bringing back a familiar face.
Veteran wing Danny Green is returning to Philadelphia on a one-year deal, according to ESPN's Adrian Wojnarowski.
The Sixers traded Green, who was going to miss a significant portion of the 2022-23 season recovering from knee injuries sustained in the 2022 playoffs, and a first-round pick to the Memphis Grizzlies for De'Anthony Melton on the night of the 2022 NBA draft.
Green remained with the Grizzlies until the 2023 trade deadline, heading to the Houston Rockets in a multi-team deal. Green ultimately finished the season with the Cavaliers, a buy-out addition to bolster Cleveland's wing depth and provide some shooting.
His defensive chops never quite returned last season, but there were moments in which he rediscovered his shooting stroke.
At 36 years old, you're probably on an island alone if you expect Green to step in and be a credible defensive player capable of holding down the fort against the league's better wings. He lost a step defensively in the second season of his first stint with the Sixers, and that was before he ever tore the ACL and LCL in his left knee.
What he can do is help bring along a team with Nick Nurse in his first year at Philadelphia's helm. Green was a starter on Nurse's title team in Toronto in 2019. So, his experience is an asset to a group that is juggling a new coach and a star player requesting a trade.
Speaking of that star player requesting a trade, Green was a key piece of the Sixers team that treaded water through the Ben Simmons trade saga. So, they will rely on him to help stabilize what figures to be a tense environment as James Harden's own trade request plays out.
If you're looking for a more tangible impact, your best bet might be the three-point shooting. An offseason that saw more talent go out the door than come in, shooting is a glaring question mark for this group. Georges Niang looms as ostensibly the biggest departure because of his ability to pump shots in from beyond the arc. So, if Green can replace that, it would be a major help for a Sixers team that sits in limbo until the Harden fiasco is resolved.
Given Green's history with the likes of Joel Embiid, Daryl Morey, and Nick Nurse, this is a logical signing. Given Philadelphia's current predicament, it might even be a godsend in the locker room.
If Green can recover some of what he lost in the knee injury, that godsend might extend to the court, too.
Learn about Cape May County's Breweries (Alphabetical Order)