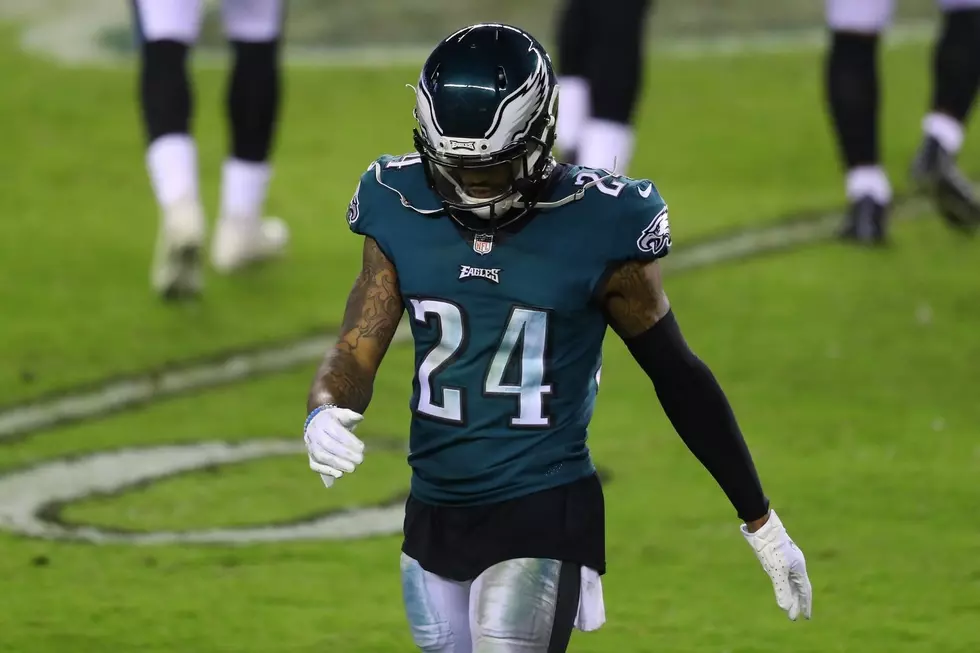 Darius Slay Ruled Out for Week 15 vs Cardinals
(Photo by Mitchell Leff/Getty Images)
The Eagles will be without another key member of the secondary when they face the Arizona Cardinals on Sunday.
The team announced that starting cornerback Darius Slay did not travel with the team and is out for the game.
The team is already without Rodney McLeod and CB Avonte Maddox for the rest of the season due to injuries.
Also out are defensive back Grayland Arnold and running back Jason Huntley.
Without him the team will be without both Slay and Maddox, meaning they will be without their starting two corners against one of the top passing teams in the league.
Jalen Mills will likely move over from safety to deal with DeAndre Hopkins.
The team also elevated newly signed Safety Blake Countess and cornerback Jameson Houston to the active roster,