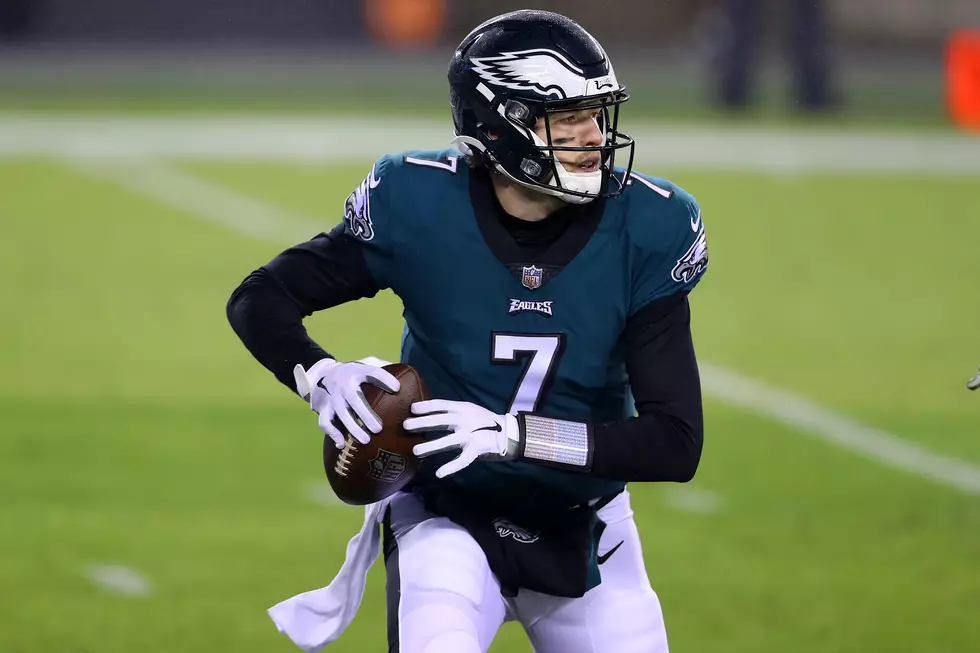 Dave Weinberg's Washington-Eagles 2-Minute Drill
Getty Images
Eagles' best number: 2 (interceptions by Eagles' defense)
Eagles' worst number: 3 (turnovers by Eagles' offense)
View from my living room:
I took a nap in the afternoon for nothing.
Three stars
1. Washington defensive end Chase Young (1 sack, 1 fumble recovery)
2. Washington place-kicker Dustin Hopkins (2 field goals)
3. Eagles wide receiver J.J. Arcega-Whiteside (2 receptions for 40 yards)
Turning point
Trailing 17-14 in the fourth quarter, Eagles coach Doug Pederson benched Jalen Hurts in favor of Nate Sudfeld, effectively ending any chance of a comeback.
Enter your number to get our free mobile app
Eagles' best play
Arcega-Whiteside made a difficult, 30-yard catch in traffic on a third-down play that led to the Eagles' second touchdown that put them ahead 14-10.
Eagles' worst play
Pederson made a terrible decision by bypassing a potential tying field goal on a fourth-and-goal from the 4-yard line in the third quarter. He opted to go for it and Hurts' pass to Quez Watkins was incomplete.
Did you notice?
Brett Toth and Matt Pryor were the Eagles' starting tackles. ... Carson Wentz was inactive. ... Arcega-Whiteside was a factor for the first time this season. ... Washington scored on its first drive for the first time this season. ... Eagles wide receiver Greg Ward had the team's only pass completion in the first quarter. ... Linebacker Alex Singleton had another good game. ... Tight end Zach Ertz remained alone on the bench long after everyone else had left the field.
Parting shots
Eagles coach Doug Pederson: "We were trying to win the game."
Washington defensive end Montez Sweat: "It just shows the character that Ron Rivera is building here."
Eagles Head Coaching Wins All-Time