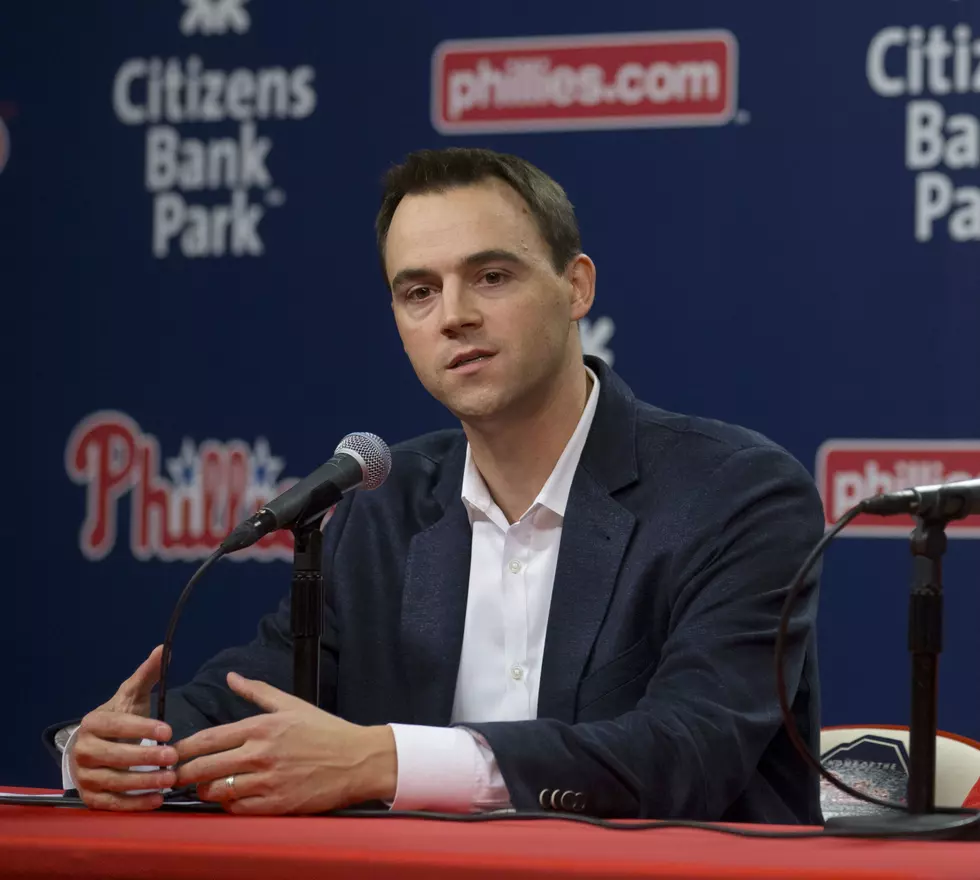 Did The Phillies Do Enough To Stay In The Race For The Playoffs?
Photo by Mitchell Leff/Getty Images
Ahead of the Major League Baseball Trade Deadline at 4pm EST on Tuesday, the Phillies made two deals, acquiring two-time All-Star Catcher Wilson Ramons and seven year veteran Left Handed Relief Pitcher Aaron Loup.  These two transactions combined with the trade for Asdrubal Cabrera last Friday showed that the Phillies Front Office believes that this young Phillies roster can made a run to reach the franchise's first postseason appearance since 2011.  The 2018 Phillies are fifth in the National League in Pitching ERA (3.82) and sixth in Home Runs (126).
Philly.com Phillies Beat Reporter Scott Lauber joined The Sports Bash on Tuesday with his perspective on the impact of the Phillies transactions ahead of the MLB Trade Deadline:
"If you factor in Asdrubal Cabrera last Friday, they added Cabrera, (Wilson) Ramos and (Aaron) Loup without giving up a piece off their big league roster. Most importantly though to them - These moves did not in any significant way decrease the amount of playing time the emerging, young players are receiving. So, in other words, Maikel Franco, Nick Williams, (Jorge) Alfaro and (Aaron) Knapp at least until Ramos comes back, they will not lose at bats. They will not lose playing time....Yeah I think they have done enough to stay in the race, I don't know if they've done enough to put themselves over the top - After (Manny) Machado went to the Dodgers, they didn't see a move that could be made that would balance out the negative of taking out a guy who you think might be part of your future and taking him out of what they've been doing. So I think they did enough to stay in it, and now they're still going to rely quite a bit on this young group that they have to get them over the top and across the finish line."
Checkout what Lauber had to say about the timetable for Wilson Ramos joining the Phillies, Aaron Loup's value for the bullpen, and more perspective on Phillies post-Trade Deadline