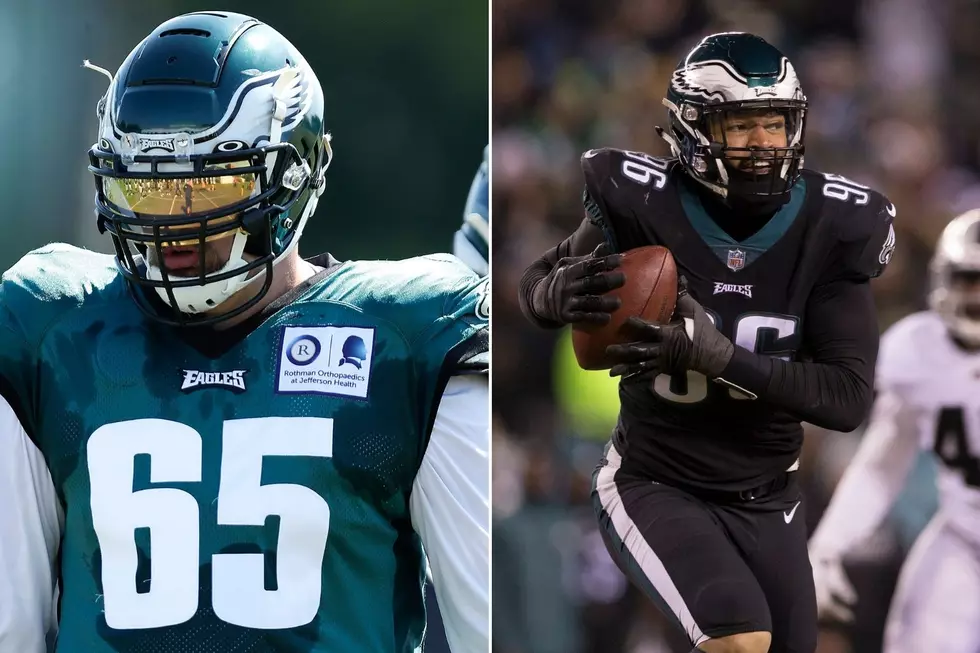 Eagles Injury Report: Lane Johnson, Brandon Graham, Derek Barnett
-Lane Johnson: (Photo by Yong Kim-Pool/Getty Images) -Derek Barnett: . (Photo by Mitchell Leff/Getty Images)
The Eagles released their Thursday Injury Report and some important players continue to trend in the right direction to play in Week Two:
This is the second straight day that Miles Sanders and Derek Barnett are listed as Full Participants at practice; both did not play in Week One and were listed on the Injury Report with Hamstring Injuries.
A day after being a Full Participant in practice, Lane Johnson is now listed as Limited at Eagles Practice as he works to return from his Ankle Surgery.  Johnson spoke to the media today about his status for Week Two:
On Thursday's edition of Football At Four on The Sports Bash, NFL Insider Adam Caplan reported that Lane Johnson had torn scar tissue in the same ankle as the High Ankle Sprain he had suffered last season and the surgery was in response to him re-injuring the ankle that has given him problems in the past.
Brandon Graham was back at practice today which is a good sign as he has been in the NFL Concussion Protocol since leaving Sunday's game.
Also, after a scheduled rest day, Desean Jackson was back at practice
Eagles Quarterbacks With The Most Wins Since 1980