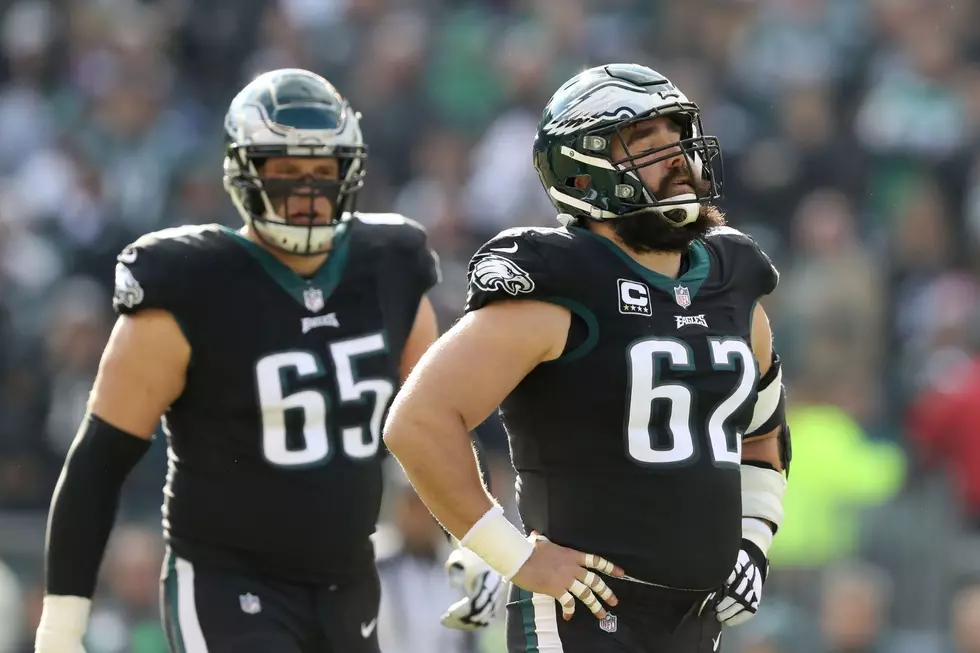 Eagles' Jason Kelce Injures Elbow vs Browns
(Photo by Elsa/Getty Images)
Philadelphia Eagles center Jason Kelce injured his elbow against the Cleveland Browns on Sunday.
In the second quarter, Kelce left the game after a play where Miles Sanders looked like he ran into his arm. He was labeled as questionable to return.
Undrafted rookie lineman Luke Juriga replaced Kelce in the game.
Kelce is the one offensive lineman who has been able to stay healthy this season.
Juriga played right guard at Western Michigan, and is making his first NFL snaps at center.