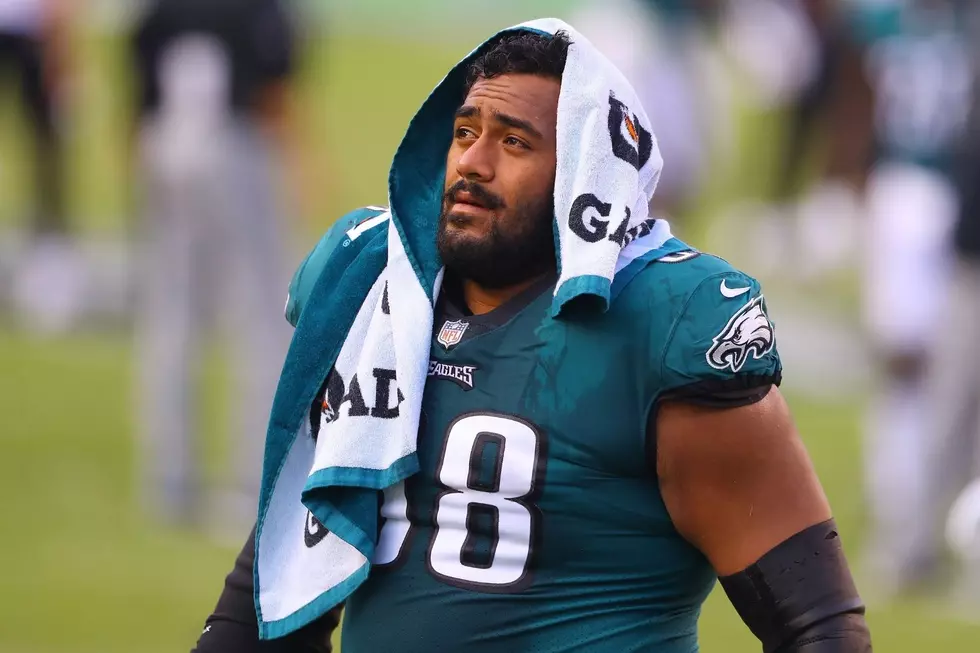 Eagles' Jordan Mailata Sings 'Perfect' on The Masked Singer
(Photo by Mitchell Leff/Getty Images)
Philadelphia Eagles starting left tackle Jordan Mailata, had an outstanding 2021 season, but who knew he had an outstanding voice.
Appearing on the TV show The Masked Singer on FOX, Mailata showed off his pipes singing, performing the song perfect by Ed Sheeran.
Mailata has had quite a whirlwind of career, the former Australian rugby player, inked a lucrative four-year, $64 million contract before the 2021 season. The deal includes $40.9 million guaranteed and can reach $80 million with incentives.
He was the 233rd overall pick in the seventh round of the 2018 NFL Draft by the Eagles and has blossomed into the Eagles starting left tackle.
Here is the unmasking of Mailata after his performance:
Good Morning: Where to Get a Yummy Breakfast in Atlantic County