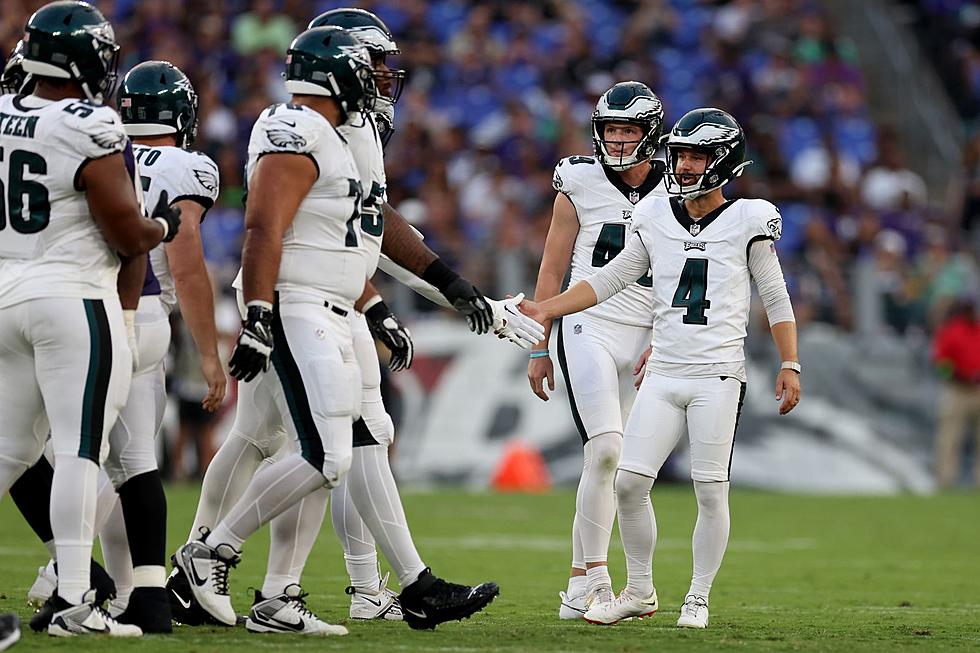 Eagles Kicker receives one of the NFL's Player of the Week Awards
(Photo by Rob Carr/Getty Images)
On Wednesday, the NFL announced their selections for players of the week on Offense, Defense, and Special Teams for Week One of the 2023 season. The league selected this Philadelphia Eagles player to receive his fourth Player of the Week award.
In the Eagles 25-20 victory over the New England Patriots on Sunday afternoon, Jake Elliott accounted for 13 of his team's points in the win going a perfect 4-4 on Field Goal Attempts. Elliott was the only Kicker in NFL Week One to hit two Field Goals of 50-plus yards in length. This is Jake Elliott's fourth NFC Special Teams Player of the Week Award; Elliott received the selection previously after Week Three of the 2017 season, Week 11 of the 2021 season, and Week 18 of the 2022 season.
Elliott is the Eagles franchise leader in most career 50-plus yard Field Goals Made (21) and he is second all-time in franchise history in Total Field Goals Made (142 - number one is David Akers with 294). Since joining the Eagles in 2017, Elliott has been the Eagles starting Place Kicker and has been very reliable for the team. He has finished five of his past six seasons in Philadelphia with at least 83% Field Goals Made.
This is the second straight season the Eagles have a Special Teams Player win Player of the Week after the first weekend of the season. The 2022 NFC Special Teams Player of the Week was Zech McPhearson after NFL Week One for his performance in the Eagles' victory on the road in Detroit.
Look Back at Past Philadelphia Eagles' Uniforms
We have your look back over the decades of Eagles' uniforms.