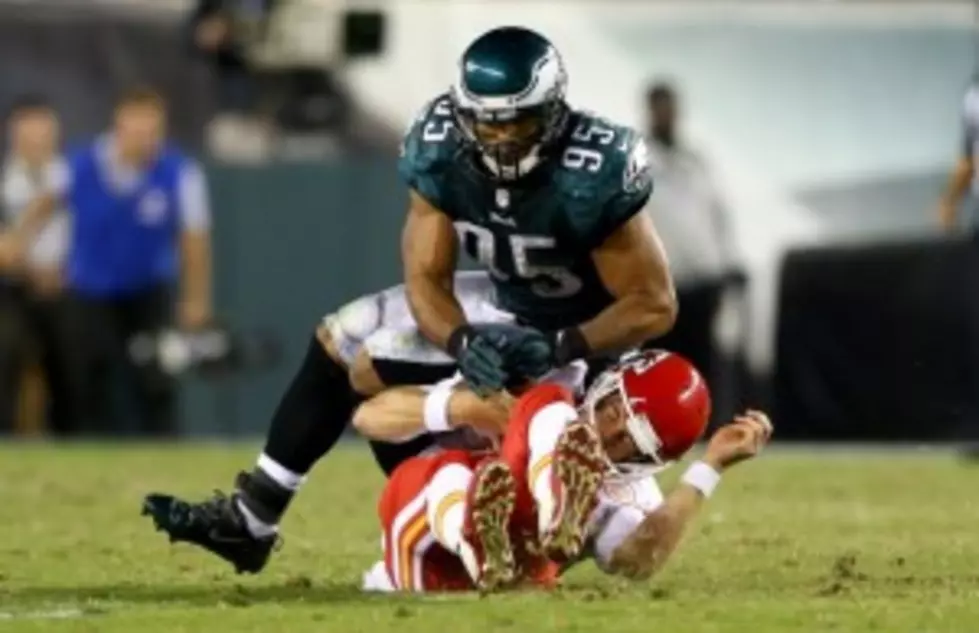 Eagles Notes: Update on Mychal Kendricks and DeMeco Ryans
Mychal Kendricks, arguably the Eagles best defender and certainly their best cover linebacker, has missed the last three weeks. (Photo by Elsa/Getty Images)
The Eagles are hoping to have both of their starting inside linebackers on the field Sunday night against the Giants - but neither is a sure bet to play.
Eagles linebacker DeMeco Ryans expects to be active for Week six, but acknowledged it's not a sure thing due to his injured groin, that he injured in the fourth quarter of the game on Sunday and didn't return from. Meanwhile, Mychal Kendricks returned to practice Tuesday but was limited and neither is a definite according to Eagles defensive coordinator Billy Davis.
"No, he's day‑to‑day," Davis said about Kendricks.  "We've got him and [LB] DeMeco [Ryans] going day‑to‑day, and those are muscle issues that are healing that we get back hopefully sooner than later."
If the pair can't go it would be more of Emmanuel Acho and Casey Matthews who played extensively in the game on Sunday with Matthews maybe playing his best game as an Eagles to date.
"Well, first of all, Casey has playing experience," Davis explained.  "His first year as a rookie he was thrown in and he played a lot of snaps, so it's not too big for him when he gets out there.  He, like DeMeco, is very good at setting our fronts and running the show, so when DeMeco did go out, we really didn't miss a beat with Casey or Acho because they're very intelligent, heady, football savvy players, and that's really what he gives you in there."