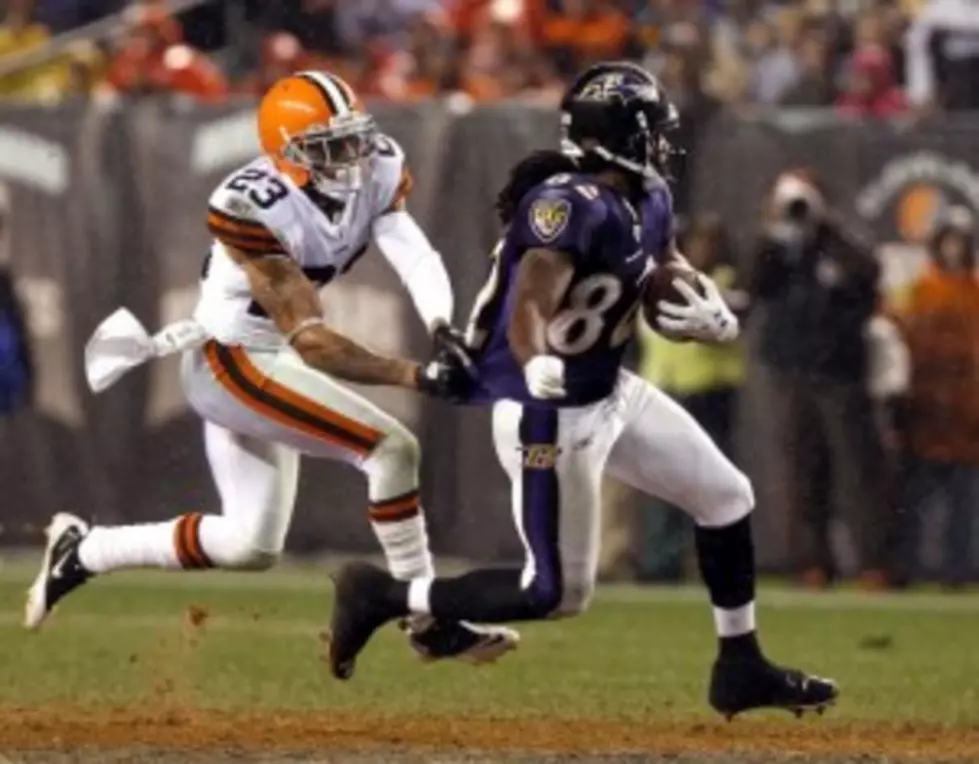 Eagles Roundup: Rookies Spotlighted Against Browns, Haden Likely to Play, Vick Health Update
It's hard to believe that the Eagles open the regular season in just under 70 hours, but that's when they'll kick it off against the Browns in Cleveland.  The two teams are among the youngest in the NFL, with the Eagles checking in second in average age and the Browns in third.
"I know at one point, we were the youngest," said Eagles head coach Andy Reid. "That's okay. We've got a good blend of veteran players with some young guys and we'll just see. We'll see how it all works out."
The Eagles will be using three rookies in prominent roles on defense: first round pick and defensive tackle Fletcher Cox, second round pick at strong side linebacker Mychal Kendricks and fourth round pick and slot corner Brandon Boykin.
The Eagles will also use Boykin on kick returns, while undrafted rookie free agent Damaris Johnson will return punts.
The Browns will have two rookies playing key roles on offense in a pair of first rounders - quarterback Brandon Weeden and running back Trent Richardson.
Browns CB Joe Haden Likely to Play on Sunday
Browns cornerback Joe Haden is likely to be available to play Sunday despite a four-game suspension for a positive drug test.  The former first round pick is appealing the decision and according to a report by Tom Reed of the Cleveland Plain Dealer, the NFL won't rule in time to hold him out of Sunday's game.
It's a big break for the Browns, who face the challenge of trying to shut down the Eagles dangerous duo of DeSean Jackson and Jeremy Maclin. Last year Jackson caught 58 passes for 961 yards and four touchdowns, while Maclin hauled in 63 receptions for 859 yards and five touchdowns.
"Joe Haden is, I think, well I know, one of the very best corners in the league," said Eagles offensive coordinator Marty Mornhinweg. "He's an excellent cover man and he does an excellent job from bump and run as well as off. He is physical, he's got very good instincts so yeah, he's a fine player."
Vick Updates His Health, Shakes Off Lack of Rhythm in Preseason
Eagles quarterback Michael Vick threw only seven passes during the preseason, as he suffered bruised ribs and a bruised thumb.
"I feel good going into this game," Vick said. "I feel like I'm 100 percent, and I don't really have any nagging injuries. I think I'm fully recovered. The last two weeks have really helped me get there. I'm just ready to go."
Still, the injuries limited his playing time and cost him the opportunity to get into a rhythm leading up to the season. For Vick, that's not a concern.
"Not at all," Vick said. "I've played in a ton of preseason games [over my career]. I've been through training camp. I know what it feels like to be in the pocket, move around, and kind of know where I'm at. I've been through this plenty of times before. I wish I could have been out there in the preseason, but I just couldn't make it. I'll be ready to go week one."
April Faces Challenge of Coaching Young Special Teamers
The Eagles four most important special teams players enter this season with a total of two years of NFL experience under their belts.  Rookie return men Brandon Boykin and Damaris Johnson join sophomore kicker Alex Henery and sophomore punter Chas Henry in the young unit.
Even as he continues to monitor his young kicker and punter, April faces a new first time challenge, not unlike the one he faced last year.
"This is like last year with two rookie kickers," April said. "I don't think so. I'm not sure I ever had [a year with two rookie returners]."
Even with the youthfulness of the units, the Eagles special teams are expected to be better this year than last.
Safety Colt Anderson (knee) and wide receiver Riley Cooper (collarbone) will not play and did not practice today.
Defensive tackle Fletcher Cox was limited in practice today with a knee injury.
Safety Nate Allen (hamstring), defensive end Jason Babin (calf), linebacker Jamar Chaney (hamstring), running back Dion Lewis (hamstring) and linebacker Casey Matthews (ankle) all practiced without limitation today.