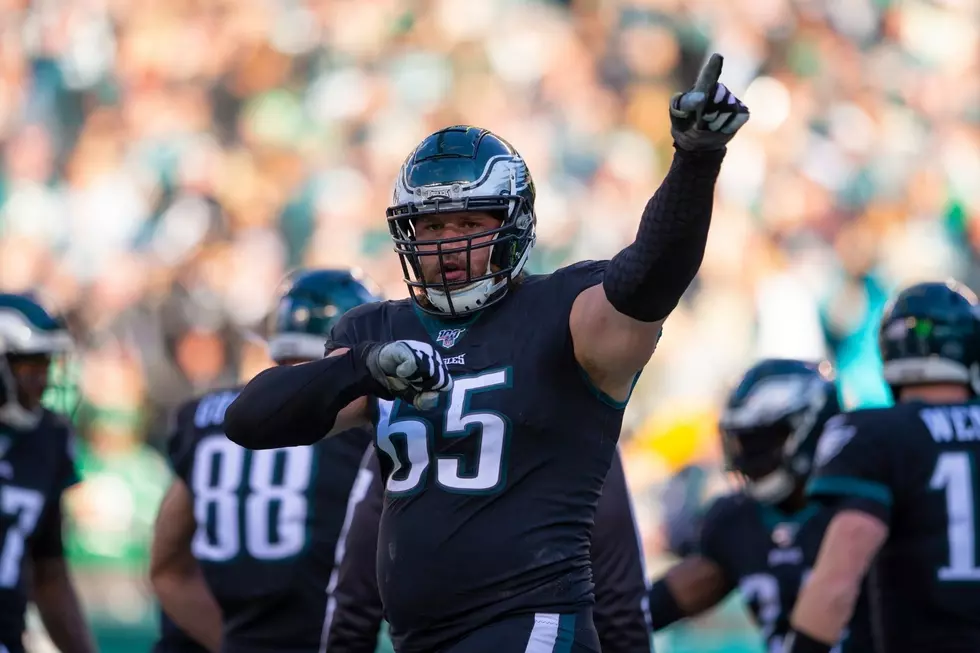 Eagles-Panthers Injury Notes: Lane Johnson to Miss Sunday's Game
(Photo by Mitchell Leff/Getty Images)
Philadelphia's final injury report released Friday had a few big names on it ahead of their Sunday matchup with the Carolina Panthers.
Veteran right tackle Lane Johnson remains out due to a personal matter, which caused him to miss Week 4, as was expected.
The best news for the Eagles is that left tackle Jordan Mailata will be able to play after suffering knee injury in practice that forced him to miss the past two weeks.
Yeah, he'll be up," Eagles head coach Nick Sirianni stated. "And I just saw a guy who was ready to play. And, yeah, so I'm excited that he's back and ready to roll. Really a tribute to him and the work that he's put in, our doctors, our trainers."
We got great doctors and trainers, we really do. And our strength staff. So really excited that they were able to get a quick turnaround with something that could have been longer.
With Johnson out for the game, the Eagles could use Mailata over at right tackle this week.  Jack Driscoll started at right tackle last week against Kansas City, and played well.
There Eagles line on Sunday could look like this: Andre Dillard, Landon Dickersonson, Jason Kelce, Jack Driscoll at right guard and Mailata at right Tackle.
"I'm not going to share that because it's a competitive advantage for us," Sirianni stated. "You'll see on Sunday."
The rest of the Eagles injury report feature some big names, all of which were listed as full participants.
Philadelphia (1-3) hosts the 3-1 Panthers at 1 p.m. on Sunday, with coverage starting at noon with the pregame show from the Eagles Radio Network.
Eagles vs Kansas City Chiefs, Sunday Oct 3 2021
Eagles vs Dallas Cowboys, Monday Sept 28 2021