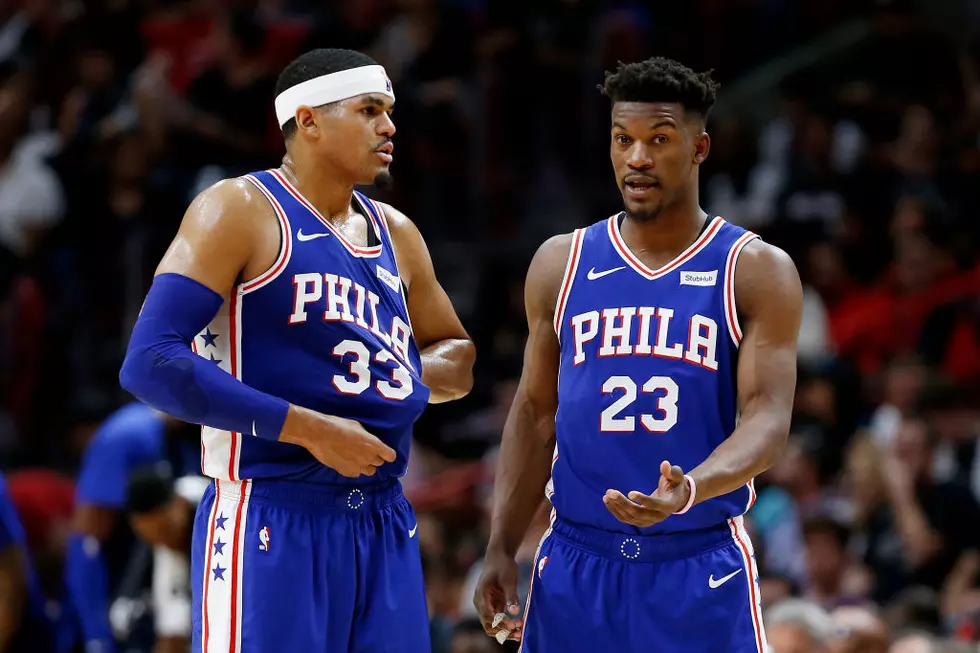 Early Odds Are in 76ers Favor to Bring Back Jimmy Butler, Tobias Harris
Michael Reaves, Getty Images
It's been a few weeks since the Philadelphia 76ers were sent packing home from a devastating Game 7 loss in Toronto. While the actual loss itself was difficult to grasp, knowing how much they fell short of going for it all while in such a tight window regarding contracts is what stings the most. For next year, the Sixers only have a few guys under contract so far. At least, three of their recent first-round picks will be back, two of which are All-Star's. But the Sixers are going to have quite the busy offseason re-building their roster for 2019.
For the first time, Sixers' General Manager Elton Brand will get the opportunity to handle the offseason moves. Since he was gifted the keys to the front office well after the NBA Draft in 2018, Brand only had so much time to build the roster, and he had to do it on the fly. As a rookie GM, Brand didn't play it safe. He took chances and attempted to build a championship caliber roster. While he did an excellent job giving the Sixers one of the better starting lineups in the NBA, his progress clearly wasn't enough.
Now, Brand has to try and do all he can to build for next year. And unfortunately, last year's biggest acquisitions aren't going to be around if he can't get them on a new deal in July. The Sixers currently have two candidates within the starting lineup, who could potentially see a max deal -- that's Jimmy Butler and Tobias Harris. It's clear at this point both players are going to get one regardless, but the Sixers are in the driver's seat.
What're the early odds for Butler and Harris landing back in Philly? Well, so far so good. According to Kyle Neubeck of the PhillyVoice, Jimmy Butler's favored Game 1 team for the 2019 NBA Regular Season is with the Philadelphia 76ers at 1/2. The New York Knicks and the Brooklyn Nets are the other top favorites at 6/1 and 8/1.
As for Tobias Harris, he's within the same boat as Butler. The Philadelphia 76ers are currently in the lead at 2/3. Meanwhile, the Brooklyn Nets come in as the second favorite with the odds at 3/1. It seems as though Harris' market may be a little bit bigger than Butler's because of the significant age difference. However, both veterans are well-aware of their talents and are expecting to see some substantial paydays in the offseason. Just where will they be though? Vegas is thinking Philly... For now.
Justin Grasso covers the Philadelphia 76ers for South Jersey's 97.3 ESPN. You can follow Justin on Twitter: @JGrasso_