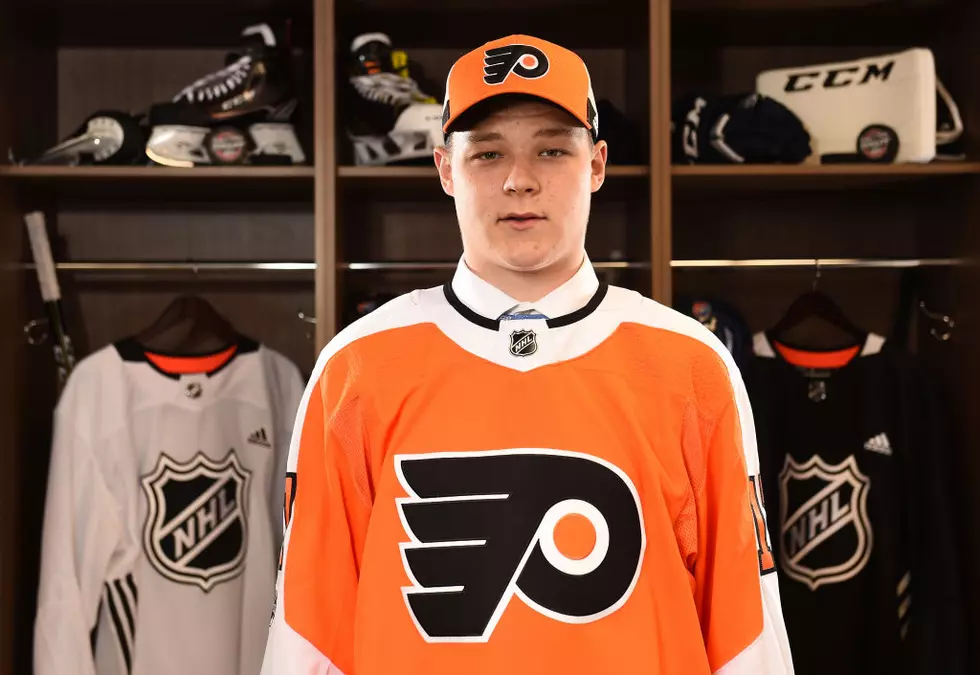 Flyers Cut Roster by 4 Players
(Stacy Revere/Getty Images)
The first cuts from Flyers camp came on Monday afternoon. Four players were removed from the training camp roster as a result.
The Flyers have returned three players to juniors: Matthew Strome, Maksim Sushko and Wyatte Wylie. In addition, goalie Liam Hughes was removed from his amateur tryout. GM Ron Hextall announced the moves after the morning session of Monday's camp activity. The four cuts leaves the roster at 53 players.
Strome returns to the Hamilton Bulldogs in the OHL. He scored 37 goals and had 68 points in 65 games with Hamilton last season.
Sushko heads to the Owen Sound Attack in the OHL. He scored 31 goals and had 60 points in 60 games last season.
Wylie returns to the Everett Silvertips in the WHL. He scored six goals and had 31 points in 72 games last season.
Hughes was in camp on an amateur tryout from the Seattle Thunderbirds in the WHL. He played the third period of last Wednesday's Rookie Game and remained in camp for the first weekend following rookie camp.
The rest of the Flyers split Monday's sessions. The players participating in Monday's preseason game at Wells Fargo Center took a morning skate in the morning. The rest of the players on the training camp roster practiced in the afternoon.
Kevin Durso is Flyers insider for 97.3 ESPN and Flyers editor for SportsTalkPhilly.com. Follow him on Twitter @Kevin_Durso.