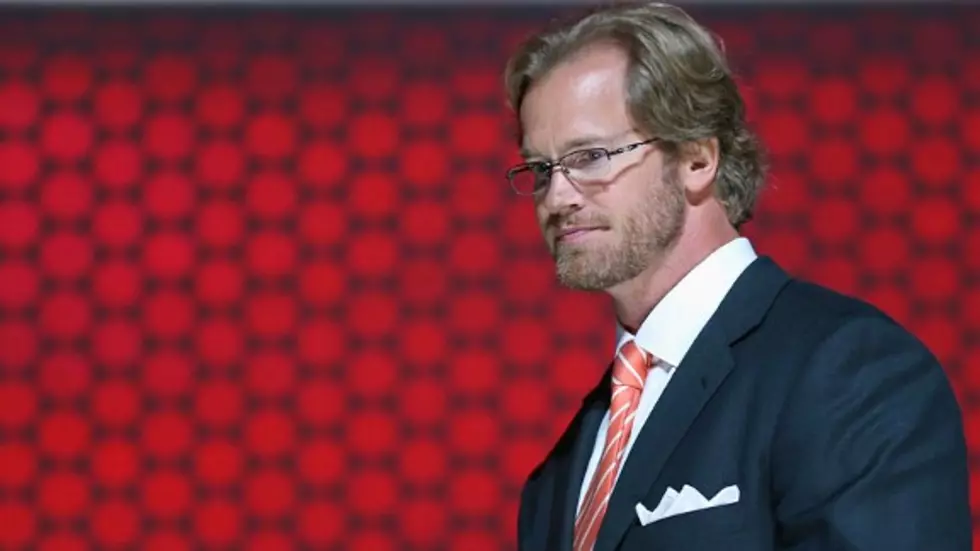 Flyers' Paul Holmgren on Chris Pronger: 'He'll Never Play Again'
Getty
It's barely a shock to Flyers fans, but it's the first time that Flyers management has openly confirmed Pronger's status.
In an interview with Ken Campbell of The Hockey News, Holmgren confirmed the speculation.
"I'll say it, Chris is never going to play again," said Holmgren.
"I have no problems saying it."
It was November 19th, 2011 when Pronger last played a game, he was hit in the face with a stick by Toronto Maple Leafs forward Mikhail Grabovski and has suffered issues with his right eye ever since.
In a press conference with the media in July, Pronger admitted suffering from post concussion like symptoms and partial loss of his peripheral vision.
Pronger was last seen with the team in attendance for the 2013 NHL Entry Level Draft at the Prudential Center in June.