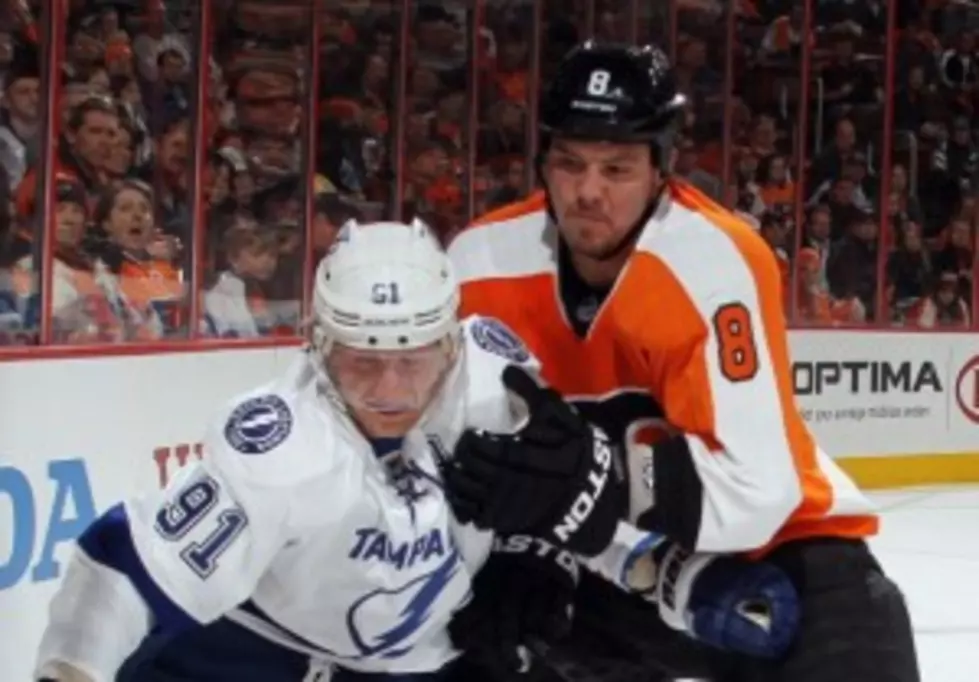 Flyers Send Nick Grossmann, Chris Pronger's Contract to Arizona
Defenseman Nicklas Grossmann was traded to Arizona. (Bruce Bennett, Getty Images)
SUNRISE, Fla. — Ron Hextall was working the draft table and the phone Saturday.
While he made seven selections on Day 2 of the draft, he was also working Arizona Coyotes GM Don Maloney.
Maloney needed to get to the salary cap floor, which next season will be $52.5 million, and the Flyers wanted to shed salary.
So the big trade works for both sides.
(Listen to Flyers Insider Dave Isaac discuss the Flyers offseason and trade)
The Flyers sent defenseman Nick Grossmann and his $3.5 million salary-cap hit to the Coyotes...with an even bigger one. Surefire Hall of Famer Chris Pronger, who has two years left on a deal in which he will never play again, is included in the trade with his $4.9 million salary.
"We've talked about this for a while," Hextall said. "We got fairly serious about it the last few days and it came to fruition today."
Had Pronger stayed with the Flyers, he would have been put on the long-term injured reserve list to save money. In Arizona, he won't be, purely so he takes up salary space.
Coming the Flyers' way in the trade is center Sam Gagner, who was rumored to be a buyout candidate for the small-market Coyotes, at a $3.3 million cap hit. Next season will be the last of Gagner's three-year deal. The Flyers also get a conditional fourth round draft pick in 2016 or a third round draft pick in 2017, at the choice of the Coyotes.
It's unclear if the Flyers intend on keeping Gagner, 25, or seeking a buyout or trade. The deal was largely made to clear up space for the Flyers, who had $2 million to work with before the day started and still have to get a backup goalie and re-sign restricted free agent defenseman MIchael Del Zotto.