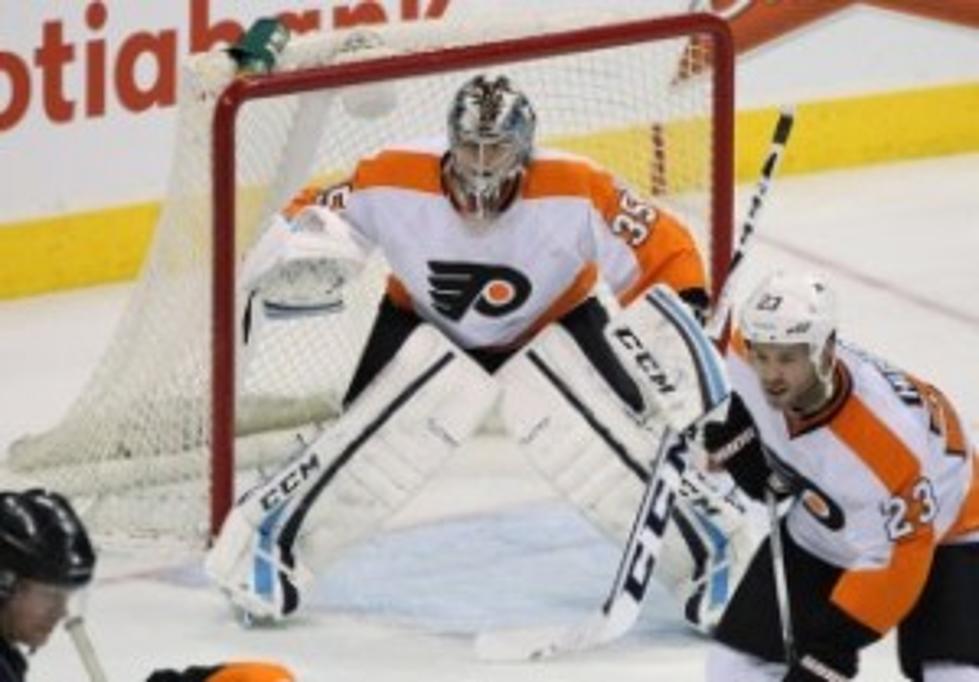 Flyers Ink Steve Mason to Contract Extension
The Philadelphia Flyers signed goaltender Steve Mason to a three-year, $12.3 million contract extension. (Photo: prohockeytalk.nbcsports.com)
Steve Mason has new pads and a new mask coming and that's not even the most exciting part of his weekend.
The 25-year-old goalie signed an with the Flyers. Hockey Night in Canada's Elliotte Friedman was first to report the terms of the deal: three years, $12.3 million.
Mason, who has a 19-11-5 record this season with a 2.48 goals-against average and .917 save percentage, wanted the deal done quickly. He likely won't speak until after Saturday's game against the Islanders, in which the Oakville, Ont. native will be the starting goalie.
With a $4.1 million cap hit in the deal, Mason becomes the 17th-highest paid goalie in the NHL. Not bad, for the Flyers who gave Ilya Bryzgalov a nine-year, $51 million deal a couple seasons back. Of course, they bought him out after only two seasons.
With next year's salary cap likely increasing from $64.1 million to the neighborhood of $71 million, this deal doesn't tie up too much money for the Flyers with their starting goalie.