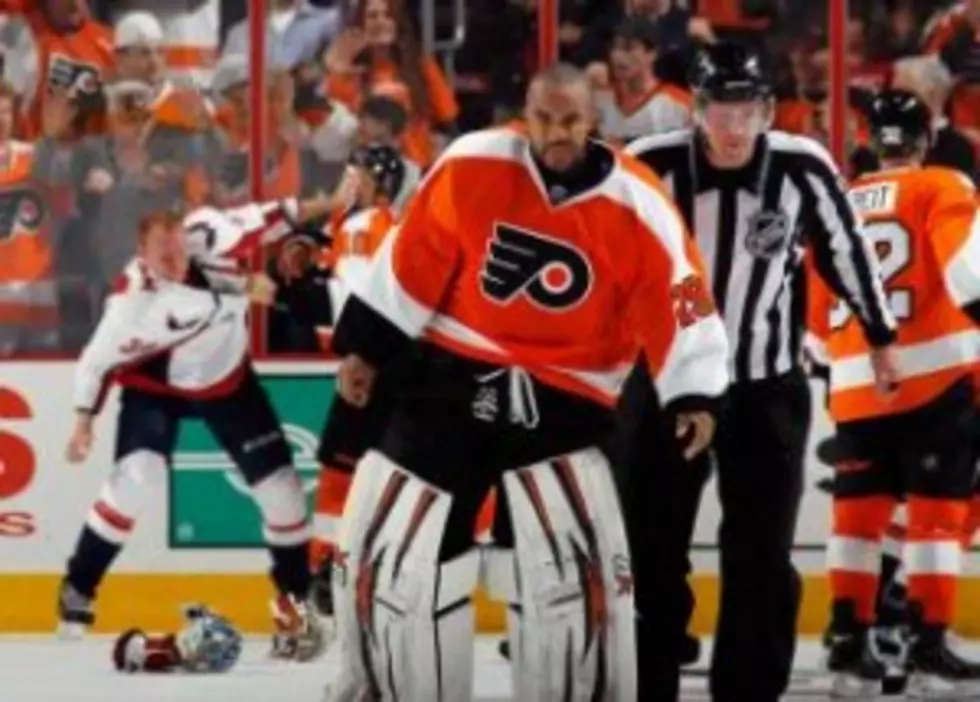 Flyers Keep Ray Emery to Back-up Steve Mason
Ray Emery has agreed to a one-year, $1 million extension with the Philadelphia Flyers. (Getty Images)
It looked a lot like the second round of the draft this weekend. One goalie came off the board, then a bunch more followed. That's how GM Ron Hextall saw the first day of free agency go.
First it was Justin Peters going to the Washington Capitals. Then Ryan Miller to Vancouver. Then Al Montoya to Florida, Anders Lindback to Dallas and Thomas Greiss to Pittsburgh.
By 4 p.m., the crop of goalies was slim. Hextall only had to fill one void on his roster, Steve Mason's backup. The same guy who filled it last season, will fill it again next season: Ray Emery.
The team re-signed Emery, who was unrestricted and could have gone anywhere else throughout the day, for one year. According to TSN, he's taken a pay cut and will be paid $1 million. Last season, Emery played on a one-year $1.65 million contract.
Emery, who turns 32 in September, had a 2.96 goals-against average and .903 save percentage in 28 games with the Flyers last season. Heading into free agency, it looked as if re-signing Emery was a long shot. Hextall didn't appear overly optimistic that a deal would happen, although he mentioned Emery was still in the equation.