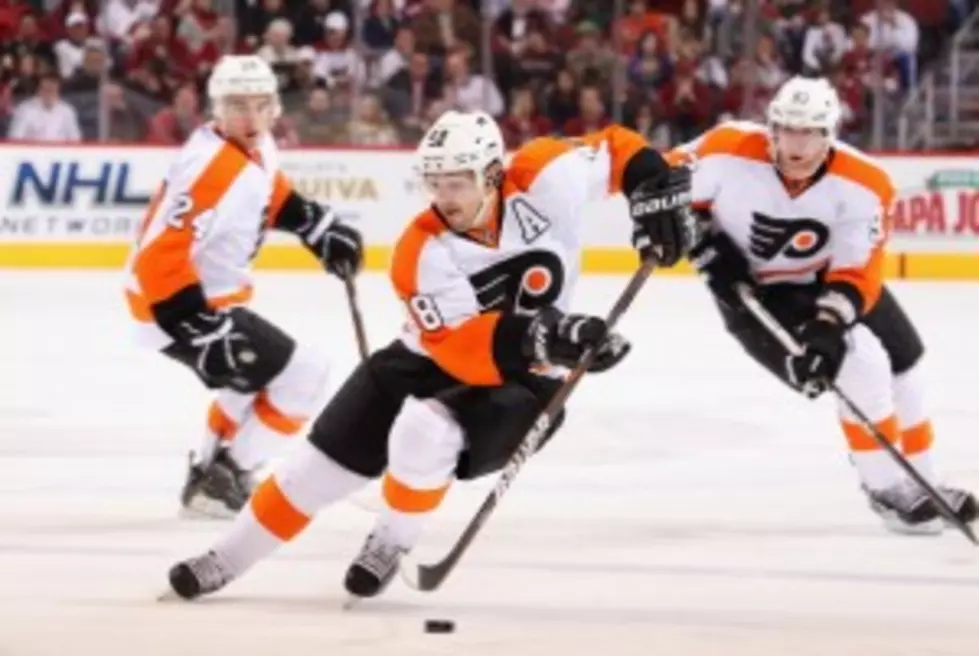 Flyers lose Briere, Grossmann to Injury [AUDIO]
Daniel Briere is sidelined indefinitely because of an upper back contusion and Nicklas Grossmann will be out for seven-to-10 days, both as a result of hits from Penguins forward Joe Vitale.
The Sports Bash was joined by former Flyers and Pens star Rick Tochett of Comcast Sports Net in Philadelphia to discuss the hits, the fights and more on the Flyers and Pens rivalry.
Briere had been hot lately with two goals and nine points in his last five games and it seemed like that second line was starting to come together just in time for the playoffs.
The Flyers didn't specifically say if Briere would be out for the remainder of the regular season, but given that their last game is on Saturday,  the hope is that he is ready for the playoffs when they being on Wednesday.
As for Grossmann he will not be available for the Flyers' final three games, but he could be ready for Game 1 of the first round.
Grossmann and Braydon Coburn have formed the team's new shutdown pair.  Grossmann has been solid defensively with the Flyers since arriving from Dallas in mid-February.  Grossmann has been leading the way in hits and blocked shots but he has been solid defensively, he would be a big loss to the team.
The question is, can the Flyers get both these guys back in time for the playoffs.