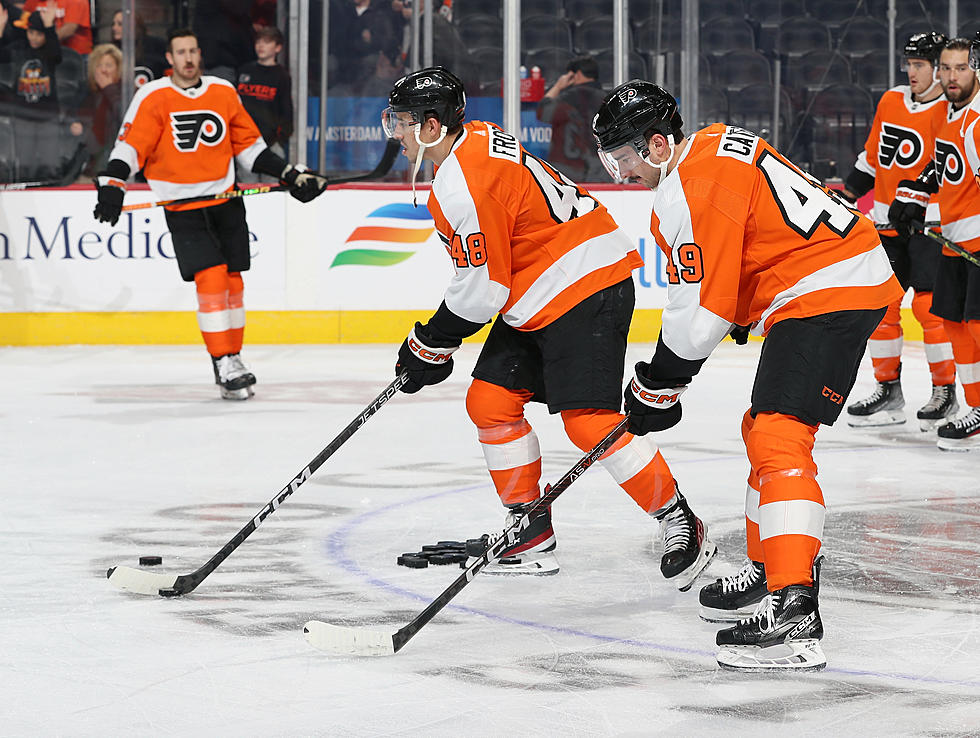 Flyers Make Qualifying Offers to 5 Players
(Len Redkoles/NHLI via Getty Images)
With the Stanley Cup officially awarded, the NHL offseason is officially here. This means that many important dates and deadlines will be on the calendar in the coming weeks.
On Wednesday, the Flyers announced that they have extended qualifying offers to five restricted free agents: Noah Cates, Morgan Frost, Cam York, Olle Lycksell, and Ronnie Attard.
They did not make qualifying offers to three players: Kieffer Bellows, Wyatte Wylie, and Evan Barratt.
In addition, Ivan Fedotov's contract was tolled and will remain in effect for the 2023-24 season, in accordance with the Collective Bargaining Agreement.
The qualifying offers were expected for this group of five. Cates, Frost, and York got extended time on the NHL roster last season and are viewed as young players that fit the vision of rebuilding the team. Lycksell got a taste of the NHL, playing in eight games last season, but had 14 goals and 45 points in 53 games in the AHL. Attard played in just two NHL games last season, but had 12 goals and 32 points in 68 AHL games. Both figure to be players to watch going into training camp.
Bellows played in 27 NHL games this season after being claimed off waivers from the New York Islanders. He finished the season with just three goals and was regularly a healthy scratch. The writing was on the wall for his contract to not be renewed.
Cates, Attard, and Lycksell are also arbitration eligible. Players have until July 5 to elect for arbitration. Teams can elect until July 6. Arbitration hearings would be scheduled from July 20 to Aug. 4.
Kevin Durso is Flyers insider for 97.3 ESPN and Flyers editor for SportsTalkPhilly.com. Follow him on Twitter @Kevin_Durso.
Philadelphia Flyers Uniforms Through The Years