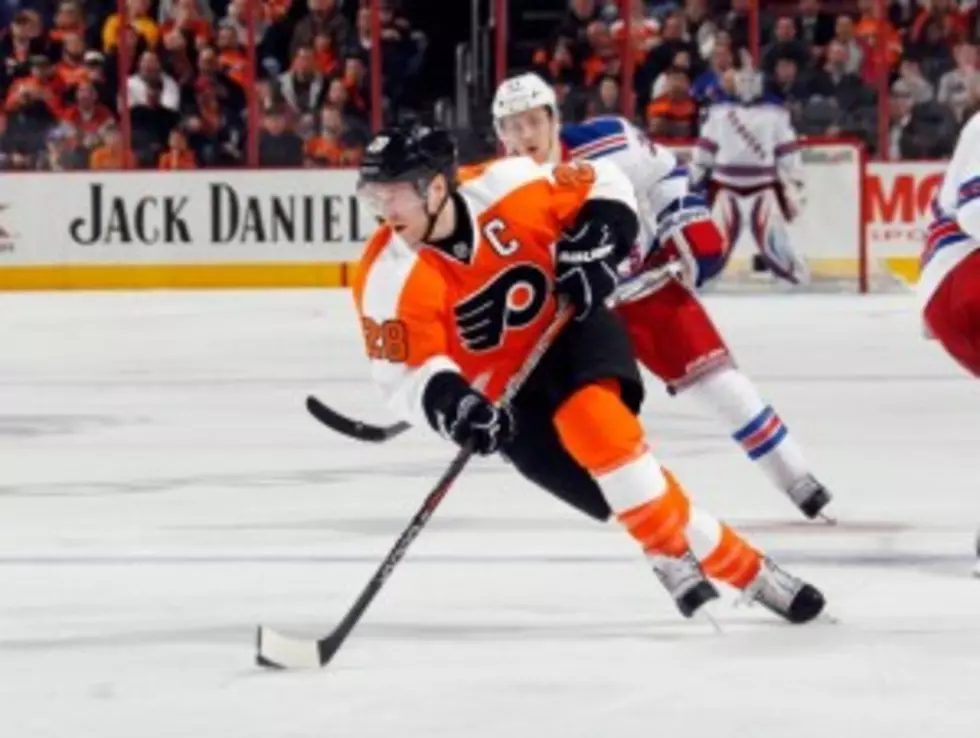 Flyers Ready to Face Rangers in NHL Playoffs
Flyers captain Claude Giroux will lead the Flyers against the New York Rangers in the NHL playoffs. (Photo by Bruce Bennett/Getty Images)
PITTSBURGH – Whether he's playing or not, Hal Gill is usually the loudest Flyer in the locker room.
After a 4-3 overtime win over the Pittsburgh Penguins, one that clinched a first-round matchup against the New York Rangers, Gill could be heard singing in the shower.
"I want to be a part of it…"
The next lyric is where the Flyers will start the playoffs: New York, New York.
That's what the Flyers always wanted, believe it or not. Although they're 2-2 in the season series against the Rangers and haven't won there in quite some time, Craig Berube told his team they wanted to get as high in the standings as possible.
"It's a good thing that we are due in Madison Square Garden," Jake Voracek said. "I don't think we've won in two years since I've been here. I don't think I've won there in six years since I'm in the NHL. Obviously we are due to win there, hopefully, in the playoffs. It's gonna be an exciting series because it's gonna be emotional as well."
Indeed, Voracek has lost all eight games he's been to Madison Square Garden. Seven were with the Flyers. As for those emotions though, his coach warns about keeping them in check.
"You don't want to be emotionally out of control," Berube said. "That's not how you play hockey. You have to keep your emotions in check, but the intensity has to come up."
The fact that the Flyers haven't won in Manhattan in eight games, including two losses this season, is intense and bound to get his team riled up.