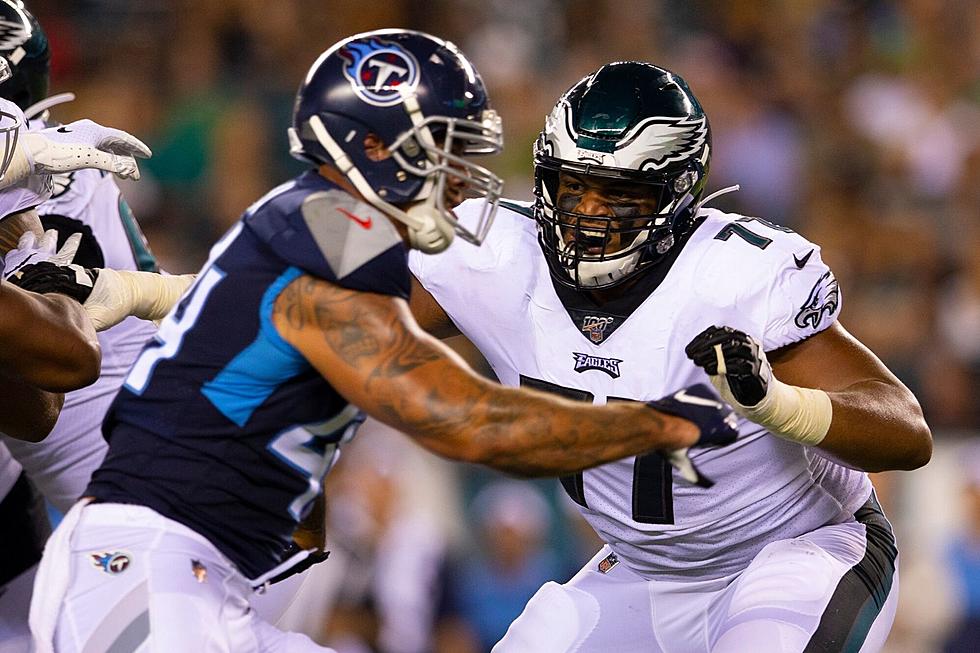 Football At Four: Doug Pederson, Andre Dillard, Eagles Backup QB
Photo by Mitchell Leff/Getty Images
(May 19, 2020): On Tuesday edition of Football At Four, Andrew DiCecco joins The Sports Bash talking Doug Pederson's comments about Andre Dillard.
"Moving forward there should be no question that he is there left tackle of the future," said 97.3 ESPN Eagles insider Andrew DiCecco during 'Football at Four' on The Sports Bash.  
"Now what you may see is that Peters is on the emergency list, if they say that Dillard is not where they expected him to be in his progression late in the summer, than they can give him (Peters) a call, similar to what they did with Josh McCown last year."
The guys also discussed If the Eagles have done enough to dispel the Jason Peters' rumors, Eagles backup quarterback situation, perspective on Defensive Back's Nickell Robey-Coleman and Will Parks roles on the Eagles Defense, and more.
*Andrew DiCecco covers the Eagles for 973espn.com and is a Contributor to InsideTheBirds.com
Eagles First Round Draft Pick Busts