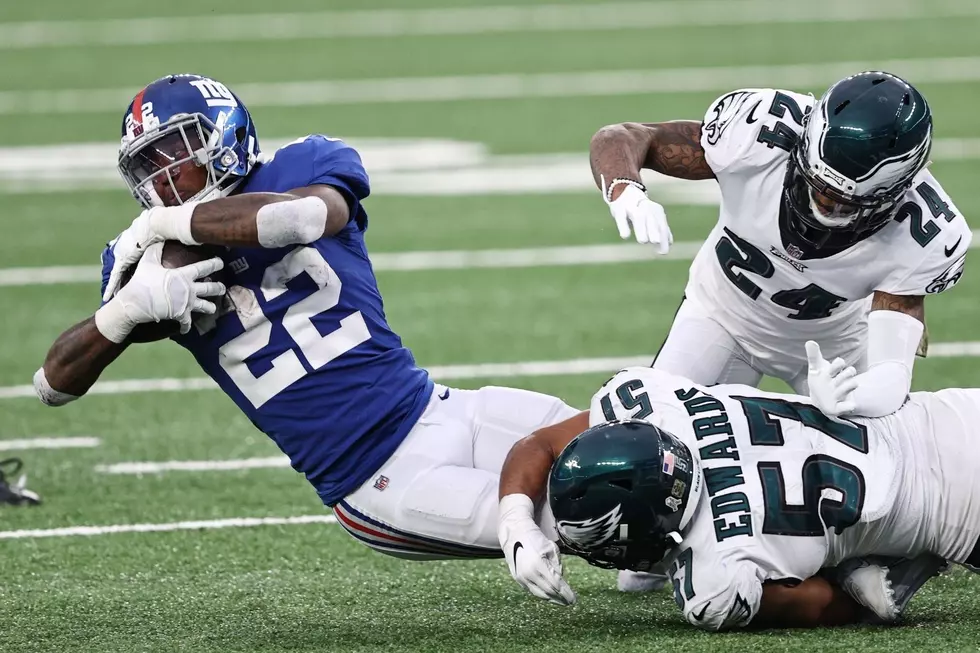 Friday Eagles Injury Report: Four Players Ruled Out For Sunday
(Photo by Elsa/Getty Images)
On Friday, the Philadelphia Eagles published their latest Injury Report in which they have ruled OUT four players for this Sunday's game versus the New Orleans Saints along with listing one player as Questionable for NFL Week 14:
Linebacker TJ Edwards is arguably one of their best defenders against the run, so playing without him will be a challenge versus a Saints Offense that has a huge threat of a powerful Running Attack.  Special Teams Specialist Rudy Ford will miss his eighth game this Sunday, a disappointing season for a player that the Eagles acquired last year to be a major contributor on Kickoff and Punt Coverages.
The news came out earlier in the day about Jason Peters status when Eagles Head Coach Doug Pederson told the media that 38 Year Old Offensive Lineman was done for the season and getting surgery:
"Jason Peters is going to miss the rest of the season. He has elected to have surgery on his foot, on his toe.

I'm going to tell you something: It's an injury that we've known about and he's literally battled through it. He's done everything he can for this football team. I appreciate him a lot. He means a lot to me personally, not only on the field, but off the field as well, and so he's going to be missed.

He wanted to be out there with his teammates for the remainder of the season. It's just to the point now where the injury is a little bit too bad for him to continue, so he'll have surgery and miss the rest of the season."
The status of Grayland Arnold is something to watch because the team released Safety Will Parks with the specific intent to get Arnold and Rookie K'Vonn Wallace more playing time.  If Arnold is not available, the depth for the Eagles at Safety gets thin quickly.
Eagles QBs Drafted Outisde Of The First Round Since 2000