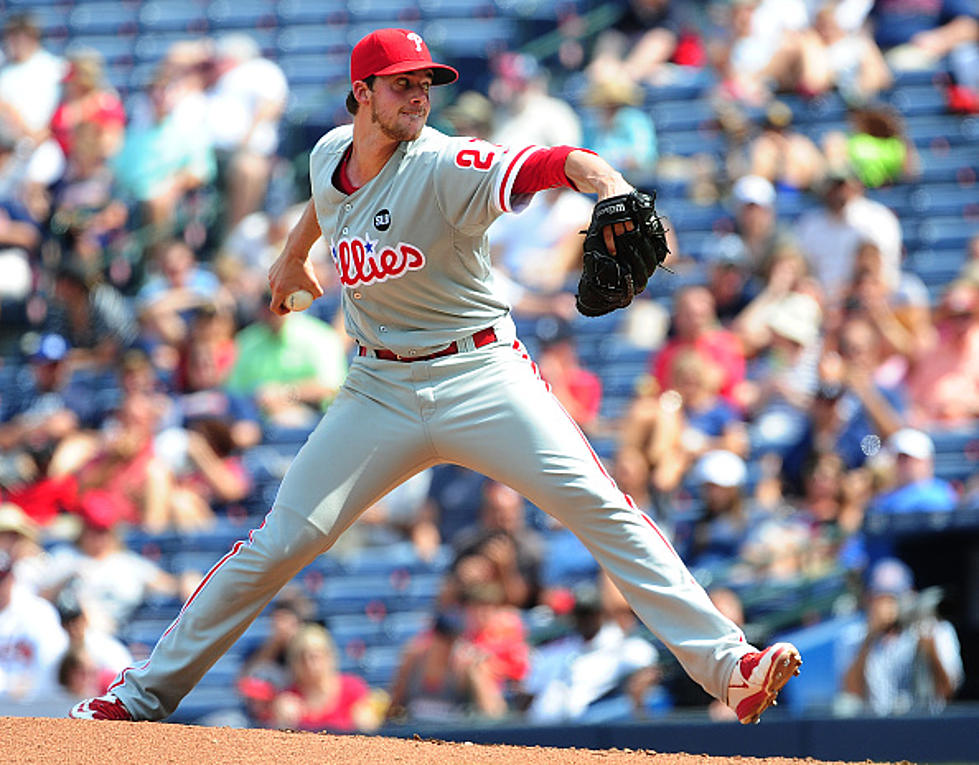 Gardner: Nola's Got Number Two Starter Upside
Scott Cunningham/Getty Images
For the 2016 Opening Day roster the Phillies have a whole new look with no one from last season among the five man rotation.
USA Today's Steve Gardner reviewed why the Phillies rotation is better this season and had high praise for Vincent Velasquez and Aaron Nola:
"(Aaron) Nola is a guy that can throw strikes and be effective. Maybe not throw deep into games just yet but I think he's got kind of a number two starter upside with maybe a little bit beyond that if he improves his strikeout rate. (Charlie) Morton has done well in the past in certain instances, same with Hellickson."
"I really like Velasquez too, I think he's a guy who's got a huge future ahead of him and just an electric arm. That's something the Phillies really haven't had in that starting rotation for a little while. And Eichoff is solid as well; I did see something that the Phillies for their Opening Day Pitching Staff have one guy that is the same from last year's opening day and that's young Mark Gomez. So you see what kind of turnover the Phillies have done with their rotation and with their bullpen."
Checkout what Gardner had to say about different teams heading into the 2016 season such as the New York Mets, Chicago Cubs, Kansas Royals and more