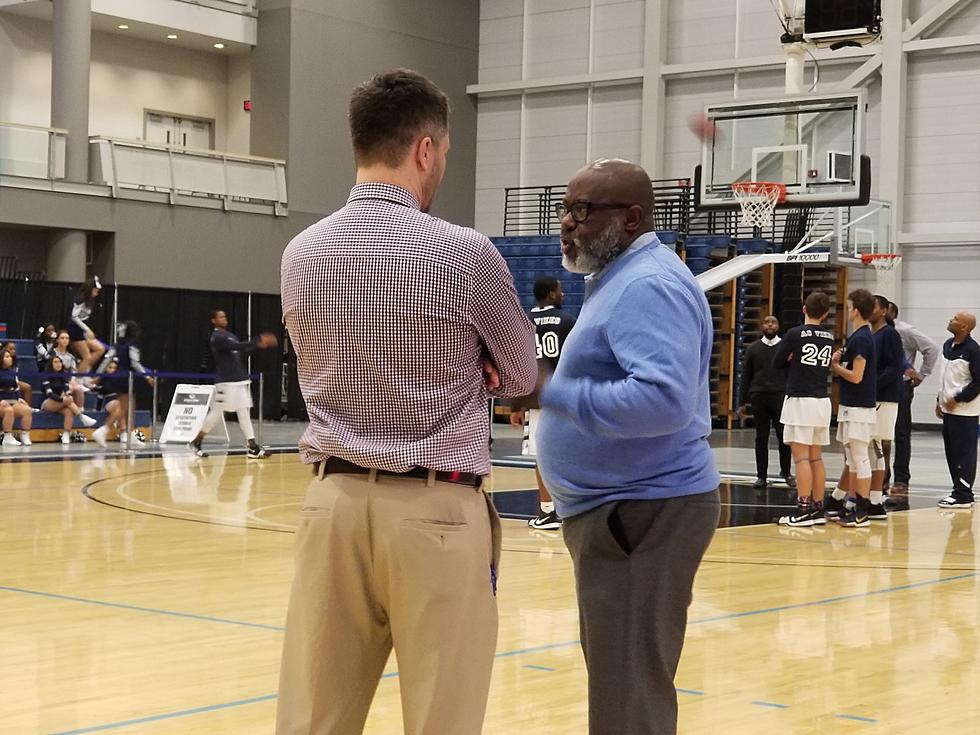 Gene Allen Reinstated as ACHS Boys's Basketball Coach
(Photo: Mike Gill, TSM)
Longtime Atlantic City High School boys's basketball coach Gene Allen was reinstated as the teams coach on Wednesday afternoon by Judge Michael J. Blee.
The ruling means that Allen, who is 17 wins away from the schools all-time win record, is back with the team, including yesterday's practice.
Allen told Mike McGarry from the Press of Atlantic City:
"To be honest you with you, it's surreal," Allen said Wednesday evening. "All that has transpired over the span of a week, but I was glad to be (at practice). It felt right."
It's been a tumultuous week for the long-time coach, the Atlantic City Board of Education voted to not re-new Allen's contract last Tuesday by a vote of 6-1.  In turn, Allen tured to the counsel of the Cooper Levinson Law firm, to represent him against the school board decision.  His suit against the board's decision states that they violated New Jersey law, board contracts and Allen's rights.
A special board meeting had been scheduled for tomorrow at 5 p.m. to vote on reinstatement, but that has since been cancelled, meaning the next board meeting will take place on Dec. 11.
In the meantime, Allen will continue to coach the Vikings as the prepare for their Dec 14 season opener against St. Joe's.