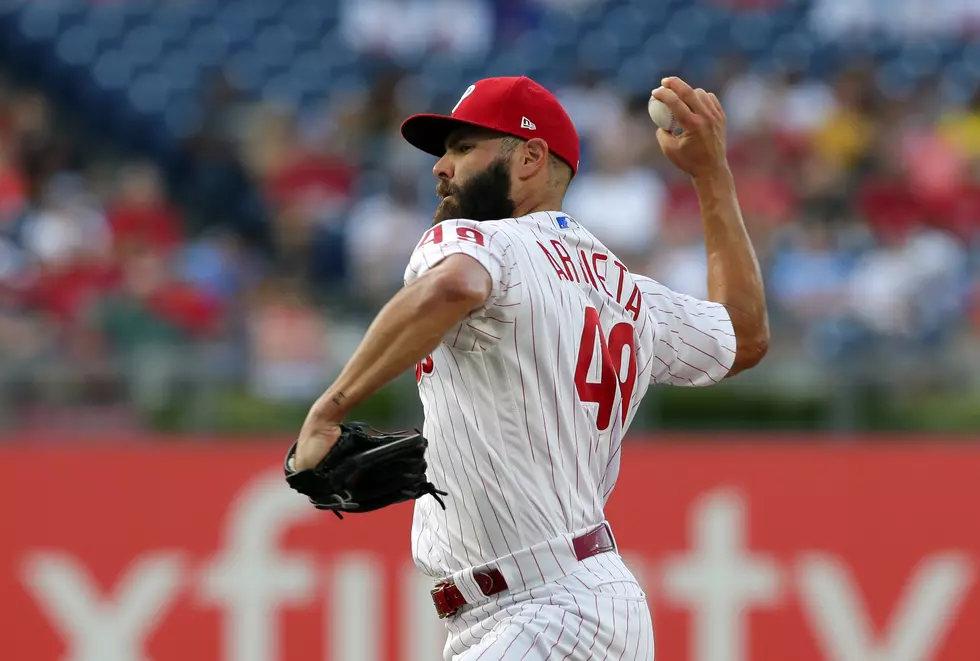 Has Jake Arrieta Turned The Corner In A Positive Direction?
Photo by Hunter Martin/Getty Images
2018 has been an interesting year so far for Jake Arrieta after signing a multi-year contract with the Phillies in March.  Since making his Phillies debut on April 8th versus the the Marlins, Arrieta has compiled a 9-6 record on the season.  But he struggled in the month of June when in five games started he compiled a 6.66 ERA.  Since July 1st, Arrieta has turned his season around as the Phillies have won all six of his starts and Jake has posted a 2.80 ERA over that stretch.  In his last start in Boston versus the Red Sox, Arrieta allowed only one run over seven innings along with seven strikeouts.
NBC Sports Philadelphia Phillies Analyst Ricky Bottalico joined The Sports Bash on Friday with his perspective on Jake Arrieta:
"In Boston, that is a really good lineup he faced and quite frankly, I thought he did a few things differently. He usually relies on the cutter and sinker; I thought he was changing speeds a lot more against the Red Sox.  (Arrieta) was trying to keep them off balance, he had a pretty good thought process which tells me that he can pitch two different ways....I like what I've seen his last couple starts. I feel he may have turned the corner in a positive direction - It does give you a pretty good one two punch (Starting Rotation)."
Hear what Bottalico had to say about Maikel Franco's hot bat, Gabe Kapler's lineup challenges with the acquisition of Asrdubel Cabrera, and more on the Phillies