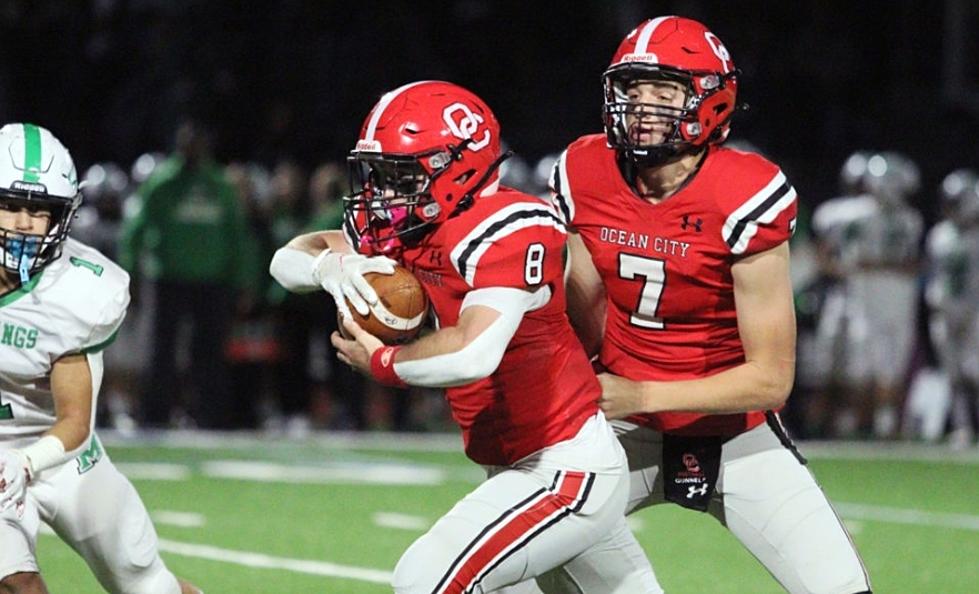 High School Football: Millville, NJ and Ocean City, NJ Will Meet in Group IV Finals
Photo: Dave O'Sullivan, Glory Days
It will be an all Cape-Atlantic League affair on Friday night at Wheaton Field in Millville for the South Jersey Group IV title next week as both Millville and Ocean City took care of business in their respective semi-final games.
Top-seeded Millville dominated fourth-seeded Pennsauken, 50-15, with Thunderbolts' quarterback Nate Robbins becoming the first player in school history to pass for over 2,000 yards in a single-season to help lead them to the finals.
Robbins tossed two touchdowns, both to Ti-yon Cephas and senior running back LeQuint Allen had 20 carries for 217 yards to help propel Millville to the South Jersey Group IV finals.
Meanwhile, No. 2 seed Ocean City defeated third-seeded Long Branch 45-10 behind thew strong rushing attack from Jacob Wilson and Sean Mazzitelli, who combined for 236 yards on the ground.
In the win, Mazzitelli become the first Red Raider to eclipse the 1,000 yard carrier since Frank Wooley accomplished that feat in 2013.
Ocean CIty also had a record breaking performance from kicker Brandon McGonigle, who broke the record for most career points by a kicker from a Cape-Atlantic League school and broke the school record record for most field goals in a career.
Most Accomplished South Jersey Male Athletes From Each High School