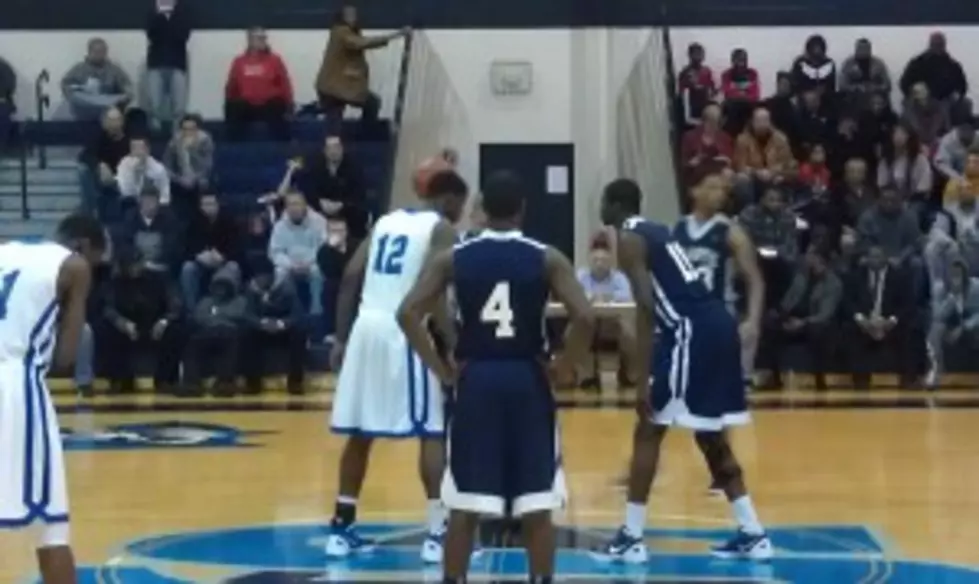 High School Hoops Tonight [AUDIO]
97.3 ESPN presents the "High School Hoops Tonight with Tyler Donohue".  Every Thursday Night from 6-7pm, 97.3 ESPN and 973espn.com will preview the top games tournaments and talk to area coaches, players and writers from all over South Jersey.
In addition 97.3 ESPN air a marquee games all season, with key match ups between elite teams from South Jersey. The schedule includes defending Group IV State champion Atlantic City, National Conference champ Middle Township, National Power St. Anthony's, as well as 2013 title contenders Holy Spirit, St. Augustine Pleasantville and many more.
Once again this season, Mike Gill and Tony Blum along with The Prime Events team will be heard as the play by play announcers throughout the year.  Gill and Blum are also serve as the stations voice for High School football action. Joining Gill and Blum for the first season will be Tyler Donohue has host of "High School Hoops Tonight".
Each week, High School Hoops Tonight will air from 6-7pm and will feature an in depth look at the match ups and players fro all over South Jersey. The games will also feature a halftime report and Post Game Show presented by Glorious Grins Dentistry in Atco and The Calvi Electric Company of Atlantic City.
Press of AC HS writer Mike McGarry: 
Holy Spirit guard Paul Moore:
Cedar Creek girls coach Fran Ralph: 
The 2012-2013 High School Basketball Schedule:
Thu Jan 3         Middle Township at Atlantic City, 7pm
Wed Jan 9        St. Anthony at Egg Harbor Township, 6pm
Tue Jan 15        Holy Spirit at Atlantic City, 7pm
Sat Jan 19         Prep at Holy Spirit, 7pm
Thu Jan 24       Holy Spirit at Absegami, 7pm
Fri Feb 1           Prep at Atlantic City, 8pm
(Battle By The Bay)
Sun Feb 3         Pleasantville at Atlantic City, 1:30pm
(Battle By The Bay)
Feb 9-10           Olympic-Cape Challenge, TBA
Fri Feb 15         CAL Tournament begins
In addition to each game broadcast, 973espn.com will also feature High School coverage. Throughout the week fans will be able to find game highlights, awards, and interviews of each show.
And don't forget to check back in every Saturday Morning to the South Jersey Sports Report with Tyler Donohue from 9a-11a for all the best South Jersey Sports coverage!